Where is your favorite former WTMA on-air personality?
Inquiring minds what to know!
Submit your questions or updated information
A B C D E F G H I J K L M N O P Q R S T U V W X Y Z
Terry Allen (Real Name: Terrill Leff) - WTMA DJ from the mid 60s through the early 70s. He also used the name "Dick Clark" for a short period of time. Now retired in Charleston. Audio Available!
On December 20, 2005 Terry writes:

"Glad Danny Knox remembered me...He was my motivation to become a DJ. I used to call and talk to him all night. I remember one day he and I and Jim Diamond went to the movies in downtown Charleston and he insisted we all sit with an empty seat between us. Why I remember that, go figure. This was when Doug Randall worked 6-9 am, I worked 9-12 noon, Jim worked 12-2 pm, Charlie 'Byrd' Lindsey worked 2-6 pm, Jim came back and worked 6-8 pm, and Danny Knox worked 8-12 midnight and signed off. This was 1965.
"I remember going to Fox music with Danny Knox (who was the Music Director) and buying a copy of 'Save Your Heart For Me' by Gary Lewis & the Playboys because for some reason TMA had not received a copy or needed a fresh one. 'Cue Burn' was a real daily event at that time. I remember our chief engineer Harold Kramer taking new styli and making the points less sharp by using them in the production studio to dull them a bit before putting them into the turntable arms in main control.

"Not mentioned were the TMA evening request takers. There were two. One was a guy named Gary Messenger and another whose name presently escapes me. I think he was 'Paul Playboy.' I worked with them for a short period before I took on the 9-12 noon slot in approximately May of 1965.

"The station also had a taped program of music for Sunday Night instead of a Jock for 8-12 and was called 'Silent Sam' -- music with jingles used in between. I did that recording for awhile, as well."
Dick Anderson - WTMA DJ in 1966 for 2 months and the News Director in 1973 for 1.5 months. He's currently the Editor/CEO for SwampFoxNews.com.
On February 8, 2015 Dick writes:
"Just a note to say, 'Hi!' and to commend you guys on the great web site.

"Yes, I had a very brief career at WTMA, but it was loads of fun. I don't even remember the name of the Station Manager at the time, but I do remember that I burned every picture of me at the the station, when he fired me after only two months. He was an odd bird, and called me back after a week to offer me a better job as production manager at a much better salary. I remember telling him that he should do something anatomically impossible, and hung up on him. He said my spots had increased the revenue of WTMA, especially a spot for Dixie Furniture Company ('Dixie'll do it, 'cause Dixie don't care' - imitating George Kingfish Stevens, played by the marvelous Tim Moore on the TV version of Amos 'n' Andy)

"Lots of stuff in between, including DJ'ing for WCSC with Ken Crooke, TV news at WCBD with Red Evans from 1971-1975, political PR, more TV news, etc., but I eventually retired from and sold all my businesses, getting a terminal degree in College Theatre Education.
"I now teach acting, Theatre History, and theory of Film Culture as an Adjunct Professor at USC Union, where we are growing a respectable little Theatre Department.

"I edit several websites, just for the heck of it, especially SwampfoxNews.com

"All of it has been a great ride, and I'll never forget my days as 'DA the DJ' on WTMA!
"Best to All, and ALWAYS: ROCK 'n' ROLL!"
Robert Wayne Anderson - WTMA DJ circa 1970. Worked at WQSM in Fayetteville, North Carolina in 1974 and '75. Retired from radio in 1975. Later worked for the Postal Service, and retired as a U.S. Postmaster in Fayetteville in 2001.
Dick Andert - WTMA DJ 1966-1968. He started out as "John Smith" but later switched to using his own name on the air. Retired from the Los Angeles Police Department. More...
Warren Ashmore - News Director in the mid 1980s. Also worked at WCSC Radio and in Columbia, SC. He's retired from full-time ministry in the United Methodist Church. Audio Available!
Diane Beardslee - News/traffic reporter between 1984 and 1987. Eventually became part of the "Steve & Diane in the Morning" show with Steve King.
On June 24, 2005 Diane writes: "In a nutshell, we had great times!

"I left WTMA for the South Carolina Educational Radio Network where I became the first Producer/Senior News Director and was awarded three AP awards for reporting.
"Then I went on to WOMG-FM in Columbia (the Oldies station) where my life changed drastically. Leo Windham and I did the morning show and I was given my own talk show on the AM side. We did many interviews with state politicians and several well-known guests such as Robby Benson, Burt Reynolds, Hootie and the Blowfish, Roman Gabriel and many more.
"The best thing there was I started 'Operation Mail Call' which was a very successful fundraising event for the troops in Iraq during the first encounter. I stated on the air that if someone couldn't afford a stamp, I would gladly put one on so they could get mail to their loved ones! Well, by the time I was off the air, the studio as been deluged with calls and we were off and running. Volunteers popped up everywhere and we did many events in and around Columbia to raise money for postage. Many state senators were involved and helped me maneuver through red tape to get events rolling. The volunteers and myself gave up Christmas to be with the soldiers of Ft. Jackson because they weren't getting a chance to go home for the holidays. We brought in James Brown to entertain them. After this, former Governor Carroll Campbell asked me to help put together a week-long event to welcome home the troops from Iraq. So in conjunction with Ft. Jackson we did so and entertained over 100K people, even had a parade!

"Then I married a soldier from Ft. Jackson and upon leaving was given, from the Mayor of Columbia, a proclamation for 'Diane Beardslee Day.' What an honor, especially since no newsperson had ever received one! Only one since I left!

"Then on to Panama in Central America where I was the Public Affairs Officer for the Navy and traveled throughout Central and South America with Navy Seal Team 8 and Special Boat Unit 26. (4 years in the jungle, that was interesting!)

"On my arrival home, I worked for the Boeing Company in Public Relations. Then it was on to Washington, DC to become the Senior Public Relations Administrator for the Missile Defense Agency at the Pentagon.

"I am now living in Kansas with the same soldier I married in Columbia. He is now a Federal Officer - Bomb Tech - with the Bureau of Alcohol, Tobacco and Firearms.

"Today I consult locally for various companies for special events but miss all the fun and on-site promos for the radio station."
Steve Bell (Real Name: Steve Beckham) - WTMA-WPXI newsman between 1975 and 1978. A former practicing attorney, he's now a Judicial Law Clerk for United States Bankruptcy Judge Nicholas W. Whittenburg in Chattanooga, Tennessee. More... Audio Available!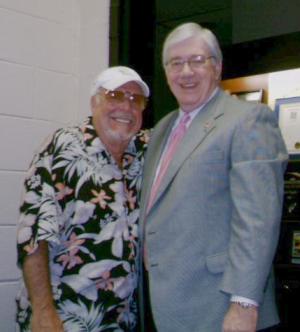 Mighty TMA 70s alums Billy Smith and Ted Bell in 2005
Ted Bell (Real Name: Clarence T. Bell) - WTMA DJ from 1969-71 and 1979, as well as the first Operations Manager of WPXI-FM. Ted spent most of the last years of his radio career doing middays at 94.9 The Surf in the Myrtle Beach market. Died November 25, 2018 at the age of 71 due to complications from brain cancer. Audio Available!
Clarence T. Bell
JANUARY 25, 1947 – NOVEMBER 25, 2018
Obituary of Clarence T. Bell
Longs, SC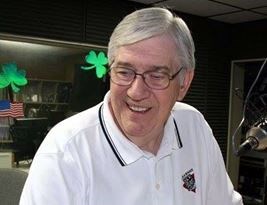 Clarence T. "Ted" Bell, 71, died November 25, 2018 at Myrtle Beach Manor, Myrtle Beach, SC.

Born on January 4, 1947 in Lynchburg, VA, he was the son of the late Clarence Ayers and Juanita Moyer Bell.

Ted served his country proudly in the US Army from 1966 to 1968 and received a Purple Heart. He began his career in radio in 1962 at the age of 15 in Orangeburg, SC. His career spanned 56 years, with multiple DJ of the Year Awards. Some of Ted's other achievements were Radio Show of the Year 2012 through 2017; FM Radio Personality of the Year, 2010 through 2012 and 2014 through 2016; Industry Appreciation Award 2012 for 50 Years in Radio; Who's Who in Broadcasting Industry 2002-2003 and Grand Marshal SOS Parade 2009. He was a member of American Legion Post 0016 and Past Commander of the American Legion Post in Blowing Rock, NC.

Survivors include his wife of 30 years, Angela "Lynne" Watson Bell; two sons, Brian C. Bell (Terrilyn Groom), Randell M. Bell (Katy); daughter, Lisa Bell Furr (Bobby Forsythe); stepson, Sherrill W. Hayes (Jenny); and six grandchildren, Brandi Furr Puett, Douglas Bell, Jordan Bell, Brady Bell, Olivia Hayes and Sam Hayes.

Funeral services will be held at 11 am on Thursday, November 29 at Ocean Drive Presbyterian Church, 410 6th Avenue South, North Myrtle Beach, SC 29582. The family will receive friends in the Fellowship Hall following the service. Graveside services, with military honors, will be in Woodlawn Memorial Gardens, Lenoir, NC on Friday, November 30 at 1 pm.

In lieu of flowers, memorials may be made to Humane Society of North Myrtle Beach, P.O. Box 3369, North Myrtle Beach, SC 29582. Per the family's request, although appreciated, no food is necessary at the home.

A guestbook is available at www.leefhandcrematory.com.

Lee Funeral Home & Crematory of Little River/North Myrtle Beach is serving the family.
Thom Berry - WTMA newsman in 1970 and 1971. He now works in the Division of Media Relations at the South Carolina Department of Health and Environmental Control in Columbia. Audio Available!
Big Mack (Real Name: Connie McPhaul) - WTMA night jock in the early 1980s. On March 11, 2007 he reports, "I now am the CEO of my own broadcasting operation called MBC (McPhaul Broadcast Communications). We are the radio voice for all breaking news, major sporting events, and entertainment in Las Vegas." Audio Available!
This article appeared in the Charleston Evening Post on July 17, 1982
WTMA's 'Big Mack' Making A Name
By Anne Leland, Entertainment Editor
"I was busted by the FCC."
Connie Neal McPhaul, WTMA-AM Radio's "Big Mack," explains with pride this rather unusual accomplishment. Growing up in Greensboro, N.C., he attended the birthday anniversary party of a friend. "Back in those days, the television station had a show called 'The Old Rebel Show.' Local kids would be invited down and they'd have a party, be given a tour of the station. It was live every day. I became fascinated with all the lights and wires and dials and things.
"I was 9 years old, and , from that moment on, I decided that was what I would like to do," he says, "I decided that I would like to get into broadcasting."
As a Cub Scout, a Boy Scout and eventually an Explorer Scout, he studied basic electricity. Sponsored by WFMY-TV, he started a project with the encouragement of the chief engineer who spotted a talent for working with electronics. "When I was 14," McPhaul says, "I began to build a clandestine radio station. It had 75-foot tower. I was running 250 watts of power and I was broadcasting. Apparently the FCC found out about it and they confiscated all my equipment. They were impressed with what I had done," he adds. "I had built it out of old television sets and I would knock out the stations within a half mile of my house.
"They said they hated to tear down my set-up, but it was interfering with the nearby radio stations. They suggested that I pursue a radio career through legitimate channels."
Following graduation from Walter Hines Page High School and the University of North Carolina at Chapel Hill, McPhaul was drafted in the Army in 1970. Serving as a warrant officer he saw duty in Vietnam.
Leaving the Army in 1973, he traveled the countryside before settling in Atlanta and operating an independent television and film production company, The Film Factory. In 1975, he became the first black anchor at WRDW-TV in Augusta.
In August 1981, he moved to Charleston as operations manager at WWWZ-FM Radio. According to McPhaul, he left over a dispute with management. With three or four job offers, he chose WTMA as "the station that would offer me the most freedom. The mighty TMA is clearly the most progressive station in Charleston," he said. "The music and personalities make listening to the radio fun again.
"I really want to make permanent mark in Charleston radio," he adds.
Jay Bond (Real Name: Jeff Flanders) - WTMA midday DJ and production director between October of 1967 and March of 1969. He's retired from the Lexington County (South Carolina) Sheriff's Office, has a successful second career as a speaker/humorist, and is on the radio again at Z93.1 WZMJ "The Lake".
Buzz Bowman - Part of the "C.J. & Buzz" morning show in the early 1980s. Last worked in radio as Brand Manager/Morning Host at Cumulus Broadcasting's 102.1 The Fox in Florence, SC. Audio Available!
Brother Dave #1 (Real Name: Paul Bicknell) - WTMA DJ in 1965 for about 6 months. He left WTMA for WCOS in Columbia, SC. He then went to WPGC in DC using the airname Davy Jones, and has been in major markets since then. (Calls include WBZ, WMAL, WBAL and WBIG.) Now owns an Advertising - Audio - Video production house in Baltimore: Read Street Sound and Video.
Brother Dave #2 (Real Name: Dave Vasser) - WTMA DJ in 1974 and 1975. Dave later lived in Badin, NC and retired from radio after a 13-year run at Charlotte's Magic 96.1 FM. Was Assistant Director/Training Officer at the Stanly County, North Carolina E-911 Communications Department, plus played bass and sung in Kollection Band, a Beach/Classic Rock band based in Albemarle, NC. Died in 2018 due to complications from cancer. More... Audio Available!
Charlie Brown (Real Name: Charles Carawan) - Mid 60s PD and DJ. Went by the name "Charlie Byrd" after leaving WTMA. Died at the age of 60 on November 5, 2002. He was a radio broadcaster for over 40 years, best known for the long-running beach music radio show, "The Charlie Byrd Beach Blast."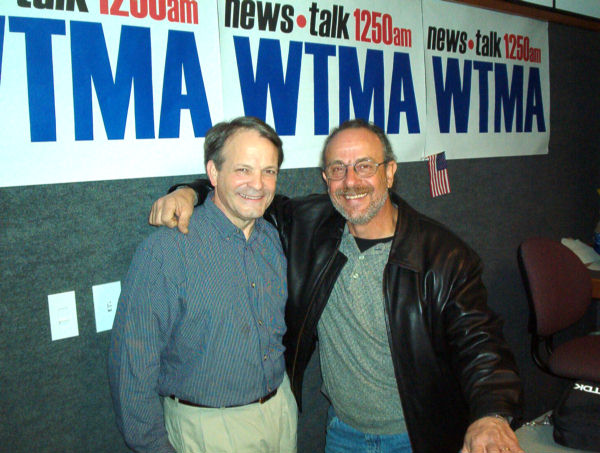 WTMA 1970s veterans John Burwell (DJ) and Al Kamhi (News)
reunite in the WTMA Control Room in January, 2005
John Burwell - WTMA DJ and Production Director through much of the 1970s. John lives on the Isle of Palms and is the rector of Orangeburg's Church of the Redeemer. More... Audio Available!
Bob Calvert - WTMA jock 1954-56, later going to WNOR, Norfolk. Deceased.
Ray Campbell - WTMA newsman in the late 60s and early 70s. Deceased.
Steve Carroll (Real Name: Marv Rothchild) - DJ in the mid 50s. Now retired in Florida. Audio Available!
Buddie Charles (Real Name: Charles Gassett) - DJ in the mid 50s. Now retired out West. More... Audio Available!
Ron Childers - Mid 60s DJ. Do you know where he is today?
Dick Clark - See Terry Allen. Audio Available!
Zeke Clements - WTMA entertainer 1954-55. Passed away on June 4, 1994.
Andee Cleveland (Real Name: Venyke Cleveland) - Newsperson in the early 1980s. She came to WTMA from WSPA in Spartanburg, South Carolina, her hometown. Previously worked in news for WTMA Radio using her real name,
On December 15, 2008 Venyke Cleveland Payton writes: "I left WTMA for my first job in television at WBTW-TV in Florence, SC. From there I went on to work for the SC Dept of Corrections as a Public Information Specialist. I married a Marine in the late 80s, and moved to Jacksonville, NC where I was a street reporter and anchor at WCTI-TV in New Bern, NC. I have a teenage son and am now living in Cincinnati, OH where I work for the City as a HR Analyst/Communicator. I also am host of a weekly television show on the public access channel here called Career Connections.

"Thanks for the opportunity to share. I'll always have fond memories of WTMA Radio, CJ, Buzz, Bill Poston, Dan Stevens and the list goes on. I still have the box that an ice cream cake from Baskin & Robbins came in that was signed by all my WTMA pals at a going-away party that Dan gave me when I left for WBTW. I also remember the Hiney Wine bits."
Rob Collins (Real Name: Jerry Jenkins) - WTMA DJ in the 1970s. Do you know where he is today?
Dorothy Conflenti - Newsperson in 1989 and 1990.
On July 31, 2009 Dorothy Conflenti writes: "I worked at WTMA from 1989 (when the station first came on the air with a news/talk format when Hugh Jett was the GM) through the end of 1990. While I was there I was a Morning Drive News Anchor with Dan Moon, News Director, Writer, and Producer (sort of a jack of all trades). We had a very small news staff including Mike Robertson and Worth Waring (plus a couple of part-timers).

"Before WTMA, I worked in News and Promotions at WKZQ in Myrtle Beach, SC.

"After WTMA, I moved to Pittsburgh and got into Radio Sales. I have been in Broadcast Sales ever since. I worked in Radio Sales in Pittsburgh at Steel City Media and Infiniti Radio, and I worked in Radio Sales for Clear Channel in Sarasota from about 1999-2004.

"I came to Comcast as Regional Account Executive in mid 2004, and I have been at Comcast ever since."
Charlie Cooper (a.k.a. David Fredericks) - WTMA DJ and newsman 1983-1984. Do you know where he is today?
Bruce Cotton - WTMA DJ in the early 1980s.
On July 16, 2005 Bruce Cotton writes: "I worked at TMA when John Lee was there, and Craig [Erickson] was the program director.

"I moved from Charleston to Wilmington NC, and staffed and programmed a very successful AC station, WGNI. From there, on to Fayetteville, NC where I moved a Lumberton FM to Fayetteville, and went through the upgrade/power change, staffing, etc. About a year later, I opened a successful ad agency - and having been doing that since. At one point, I was attempting to purchase an FM license in the New Bern market - but ran into "Fast Eddie" as part of the deal...

"I miss the old days of radio - I listen these days mostly to XM Satellite, or NPR. Local stations have moved so far away from what made them an important part of our lives...IMHO. You can find the same canned sound all over the country. Ah well!

"Thanks for keeping the site up to date and current!! There were a lot of wonderful folks in Charleston radio in those days....Remember Randy Scott? Mike Labnon? Bill Grey - WHERE THE HELL ARE YOU BIG GUY???

"I also worked with Charlie Byrd Lindsey for a long time, as well as Dave Loyd - and that DANG Bill Sharpe wrecked my wonderful little Opal GT on a hot date! ( I don't loan the car out anymore....not even to kids!) Billy Smith was a next door neighbor for years, and our kids used to play together in the pool. Jerry Smith did a bit of engineering for me later on...Remember George Wilson...and Terry Allen from KTM days...

"Also think I worked with Dan Vallie in Savannah, while programming WXLM and later WAEV.

"Oh geez...one more name...Gary Morgan!

"Last I heard, Gary was working in Charlotte. Best engineer I ever worked with - because he had EARS! When I moved to Wilmington, I took Gary with me! The station sounded better then, than it does today!"
Beauregard Dean (Real Name: Ken Nash) - WTMA weekender in 1974. Previously worked at WCSC.
On November 25, 2011 Ken Nash writes: "I was hired to run the 6:00 am to 12 noon shift on Sundays. I ran some church programs supplied on tape, American Top 40 on record albums and had a little time to play records and DJ. I also had to record the carts for news and weather at WPXI for the 12 noon to 6:00 pm window, after I finished my WTMA shift.

"Because my last name was Nash (no relation to Booby), I had to use a different name. Being that this was Charleston, I used my father's middle name and my middle name - hence, Beauregard Dean!

"I worked with Gary London some, and filled in a few times for him when he wanted the night off. The one I remember most was New Year's Eve. I was a full-time college student and also worked about 35 hours a week at a local stereo store, and Sunday mornings at WTMA.

"One of the trademarks for years on TMA (long before I worked there) was 'Name it and claim it'. It seems like at first, you won the actual record that you identified. But later, you won a certificate for a free 45 from Millers Department Store, out on Highway 7 at Ashley Hall Road. When I was in High School (Middleton), I worked at the Winn-Dixie next to Millers.

"After graduation, I went to work for the Carolina Power & Light Company in Southport NC. I had a technical position at the Brunswick Plant, which is a 2 unit nuclear plant. I stayed in the nuclear business until 1990, when I swapped over to the Municipal Water and Wastewater Business.

"I currently am president of a small corporation that specializes in Instrumentation & Controls for the Municipal Water & Wastewater industry, and live near Charlotte NC."
Catherine Deans - WTMA newsperson in the late 1970s. Married WTMA News Director Craig Walker (Giesecke) in 1979 (divorced in 2004) who eventually co-owned a radio station in West Texas with her. She is living in Tallahassee, Florida and is self-employed as a yoga instructor, after nearly three decades in media work. She is the mother of three.
Bobby Dee (Real Name: Robert Dowst) - WTMA DJ in the early 1960s. Born in Salem, Massachusetts. Passed away on November 6, 2005 in Covina, California at the age of 78. Audio Available!
On July 4, 2004 Bruce Bonner writes: "I don't know where he is today but I can give you some information. I'm assuming it's the same Bobby Dee because George Wilson was program director when Bobby Dee came to WITH. Actually they came at the same time. Bobby Dee came to WITH in Baltimore from WLCY in Tampa. He worked at WITH here in Baltimore from June 1965 until August 1966 when WITH changed its format. At some point in 1966 he called himself the Weird Beard. He later worked at WYRE in Annapolis, MD and WINX in Washington, DC. After that I don't know. He may have worked at WICE Providence, Rhode Island before going to WTMA."
Jim Diamond (Real Name: Robert J. Kight. Jr.) - WTMA DJ from March 1963 to June 1965 and then again from August 1966 to March 1968. (In between he was at WMQM radio in Memphis, Tennessee.) Later worked at WQSN and WCSC Radio in Charleston, as well as WCSC-TV. While at WCSC-TV, he starred in the "Superguy" children's TV show. Left broadcasting in 1977 to work at the Coastal Center, where he retired from in 2000. Lives in Summerville, SC. More... Audio Available!
Jay Donovan - Morning drive DJ in 1985 and 1986. He now lives in Watertown, NY where he does mornings at a Classic Hits FM, plus does weather on the local ABC-TV affiliate. Audio Available!
John Dozier - News Director in the late 70s. He is retired, after managing several public radio stations and being a university professor and department head. He lives in Columbia, South Carolina where he imports fine walnut for gunstocks and restores old French shotguns.
On April 16, 2005 Andy Moore writes:
"John Dozier left WTMA and moved to Clemson as News Director of the SC Educational Radio Network station.
"In the late 70's, he returned to Charleston as the manager of SCERN's WSCI-FM, and oversaw the station's move to new studios on the USS Yorktown. In the mid-80's, John was manager of an educational station in New Orleans for a short while, but returned to WSCI for a second stint as manager.
"John and I would see each other from time to time when he would come to Columbia on ERN business when I was an engineer at the original WIS Radio (now WVOC) in the 80's. John fell out of sight for a while. He called me in Columbia in 1989 telling me he was in town and he would 'call soon for us to get together.' My wife swore she saw him at a local grocery store around 1991. I never heard from him again, but found out he was working in a high-end stereo store in Columbia in the early 90's. (John was a big audiophile.)
"John had a tremendous and distinct voice and I hope he is doing well wherever he is."
Dick Drury - WTMA jock 1954-55, later going to KQV, Pittsburgh. Deceased.
Bill Edwards - WTMA newsman and DJ in the mid 60s. Now in Savannah, Georgia doing mornings for WTKS. Audio Available!
Craig Erickson - WTMA morning man and program director 1981-1982. In the mid 1970s, Craig published the "American Airchexx" audio magazine. After WTMA he co-founded The Trapman Report (a radio station monitoring service that sold aired song lists to other stations) with Jim Jones. Died in May 2009 in Ft. Myers, Florida.
Red Evans (Real Name: Andreas Evans) - WTMA DJ in 1950s. Deceased. Audio Available!
Andreas 'Red' Evans dies at 75
By Andy Paras
The Post and Courier
Monday, January 14, 2008
Andreas "Red" Evans, a former WCBD-TV news director and anchorman who went to Washington as an aide and lobbyist before finally settling down as an antique dealer, fiction writer and blogger, died Sunday after an extended illness. He was 75.

Evans spent 30 years in broadcasting, starting as "The Rockin' Redhead," spinning Elvis and The Drifters records for several Lowcountry radio stations before he joined Sen. Fritz Hollings' congressional staff in Charleston in 1966.

He joined Channel 2 two years later, running the news department and covering local events for a decade. Evans told The Post and Courier in 1997 that his favorite part of his broadcasting career wasn't anchoring the desk or being news director. "The most fun time of my life was working on the street."

Marie Evans, Red's wife of 50 years, said her husband was still recognized for his time on the air. Even in the last 38 days he spent in the hospital, doctors and nurses noticed him, Marie said.

In 1978, Evans left television and joined U.S. Rep. Mendel J. Davis' staff as his press secretary in Washington. He turned to lobbying in the early 1980s and stayed in Washington until 1994, when he and Marie decided to retire to his hometown of Charleston.

Evans wrote three books, including the humorous fiction book "On Ice," published in September.

Marie said they had just received a call from his agent Sunday, saying there was interest in publishing one of his three other books.

"Everybody gets a kick out of the books he wrote," Marie said.

His writing extended to his blog, also called "On Ice."

Evans is survived by Marie and their four children: Dorothy, Herbert, Michael and David. They have 10 grandchildren and four great-grandchildren.

Arrangements will be announced by Stuhr's Funeral Home of Mount Pleasant.
Bill Evenson - WTMA morning newsman in the mid-50s. Now retired in California. Audio Available!
David Fredericks (a.k.a. Charlie Cooper) - WTMA DJ and newsman 1983-1984. Do you know where he is today?
Jack Gale - Popular WTMA morning man 1954-1956. Joined the station from WSRS in Cleveland, Ohio, where he did morning drive and a popular weekend R & B music show as "The Hound Dog". (The show was offered for syndication on tape or transcriptions.) Owned two "Hound Dog" record stores in Charleston while at WTMA. Started his own record label (Jalo Records) which he ran out of one of his stores. Eventually settled in Palm City, Florida where he had a successful voiceover career. Died January 23, 2018 at the age of 92. Audio Available!
Baltimore Sun Article
By Jacques Kelly - February 27th 2018
Jack Gale, a popular morning host with the old WITH-AM radio station and a record company owner and producer, died Jan. 24 2018 at his home in Sebring, Fla. He was 92.
His daughter, Jeanne Gale Johnson, of Northfield, Minn., attributed his death to natural causes.
Born in Baltimore and raised in Lower Park Heights, he was the son of Abe Gale and his wife, Bertha.
He was a 1943 graduate of Forest Park High School and got into radio work at WBTM in Danville, Va.
"Jack paid his dues at stations in Cumberland, Salisbury and Petersburg, Va., and did some short stints at WCBM and WSID in Baltimore," said Robert "Bob" Mathers of Hanover, Pa., a longtime friend.
"To supplement his income, he sold insurance and drove overnights for the Belle Isle Cab Company," said Mr. Mathers. "He was a hard worker."
By the 1950s he had radio programs in Cleveland and Charleston, S.C., and returned to Baltimore at WITH-AM 1230. Mr. Gale became one of Baltimore's best-known morning hosts. Mayor Thomas J. D'Alesandro Jr. awarded him a key to the city.
"His morning show was wild and unpredictable," said Mr. Mathers, who later worked with him at WITH-AM in the 1990s.
Mr. Mathers recalled his "man-on-the-street" interviews.
"Jack would be live on air and prepare for each one by lowering a 50-foot microphone cord out of the third-story studio window at 7 East Lexington St. to the sidewalk," Mr. Mathers recalled. "He would then yell down to some unsuspecting passerby to grab the mic and answer a few questions."
Mr. Mathers said Mr. Gale also took liberties with his sponsors' commercials. He once sang along with a spot for National Brewing Co.
"The ad agency for National called to remind Mr. Gale that significant money was paid to the singers who recorded the ad, and no help was needed in accompanying them," said Mr. Mathers.
In March 1959, the radio station conducted a publicity stunt that involved the "firing" of Jack Gale live, on air.

"It produced hundreds of phone calls to the station from angry listeners," Mr. Mathers said. "Colts fullback and restaurant owner Alan Ameche offered Gale a job as carhop, while TV's Buddy Deane brought him on to his show to explain what happened.
"Three days later, a full-page ad in the Baltimore News-Post announced the return of Jack Gale to WITH," Mr. Mathers said.
In 1960, when a line dance, The Madison, was popular in Baltimore, Mr. Gale recorded two alternate versions. He called one the "Sloppy Madison," and a parody he sang "The Medicine." Columbia Records released his versions as a 45-rpm disc.
"He was one of the funniest people I have ever worked with," said Jack Edwards, a veteran radio host. "He was so witty. His material was never off-color. His different voices were hysterical. Off the air, he was quiet and shy."
In 1962, while still a leading disc jockey and radio personality, he left the station to work at a rival Top 40 station, WWIN, after being turned down for a raise.
At this time Mr. Gale recorded local music acts including Ronnie Dove, the Kings and the Combonaires at the Biddle Street Studios.
He left Baltimore radio about 1963 and worked for stations in Boston, Charlotte, N.C., and Jacksonville, Fla.
He also owned and operated Playback Records. He bought radio stations in California, Missouri and Alabama.
In 1996, Mr. Gale came back to Baltimore to do mornings on WITH-AM after the station flipped to an oldies format. His first words on the air were: "It's good to be back here in Baltimore after being gone for 33 years. Thanks to WITH for keeping the station together while I was away."
"Jack's schtick was fast-paced bits and one-liners," said Mr. Mathers. "Every day was 'his birthday.' Morning drive listeners in Baltimore would arrive late for work after sitting in their car to finish hearing the latest installment of 'Life Can Be Miserable."
Leon Golnick's advertising agency employed Mr. Gale as a national voice talent on radio and TV commercials for more than 30 years. He continued to produce commercial broadcasting projects until his death.
"He sounded just as good, at 92, as he did at 22," said Mr. Mathers.
Mr. Gale's wife of 67 years, Lovey Sahm, who worked alongside him, died in 2013.
In addition to his daughter, survivors include two sons, Steve Gale of Pompano Beach, Fla., and Gary Gale of Beverly Hills, Fla. A daughter, Ellen Gale, died in 2011.
No funeral was held.
Glen Gaskins - WTMA part-time DJ in the early 70s. Reported in 2007 to be living in Mexico.
Al Gelford - WTMA overnight jock in 1969 and 1970. Passed away February 14, 2021 at the age of 74.
Al writes on January 21, 2017: "John Trenton hired me in mid-1969 to become the first overnight 12-6am jock when John decided to broadcast 24 hours a day. John did the morning show 6-9; followed by Ted Bell 9-Noon; then Bob Riley Noon-3; and then Booby Nash drive time 3-7. We had a few 7-midnight jocks back then including Terry Allen -- and of course John hired this young guy with a big voice to do the news: Bill Sharpe (who I hear went on to much bigger and better things in broadcasting in Charleston). Back then we were called 'The Good Guys of TMA.' We also used 'TMA' as an acronym for 'The Music Authority'.

"I left WTMA at the end of 1970 to take a midday spot on WEEL in Fairfax, Virginia (in the D.C. market). I am retired now, living in St. Petersburg, FL, but still do a weekly financial radio broadcast on WWBA on Sunday mornings in Tampa Bay. The show is now in its 30th year!"
OBITUARY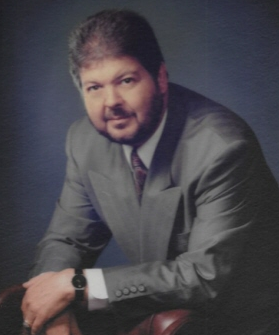 Alvan H. 'Al' Gelford 74 of St. Petersburg passed away February 14, 2021.

He was raised in Suffern, New York and educated at American University in Washington, D.C.

Following graduation from the school of radio and television, he was employed as a radio disc jockey in Charleston, SC and Washington, D.C. He managed BOA, a successful rock band. He later moved to St. Petersburg where he worked as a bartender and eventually owned and managed the popular 10 Beach Drive Restaurant. After an absence from public life he reemerged as a financial advisor, and for many years aired the popular "Money Doctor" call-in show on Sunday morning radio. He was a successful and very grateful kidney transplant recipient at Tampa General Hospital.

His big smile and hearty laugh will be missed.

He is survived by his sister Sandy Slomka and many loving family members.

Donations in memory would be appreciated to Congregation Bnai Israel, or Gulf Coast Jewish Family and Community Services.
Bob Graham (Real Name: Robert Gitlin) - Midday DJ in the mid 1980s. Now does mornings as "Rocky" at WKRZ in the Scranton/Wilkes-Barre, PA market. Audio Available!
Bob Green - WTMA DJ in the late 1960s, referred to by fellow jocks as "Greenie Bob". Deceased.
Michael Green - WTMA overnight jock in the early 1980s.
Michael writes on May 7, 2008: "I stared my radio career in Jacksonville, Florida at WIVY (Y103) between 1977-1979, and then WQIK in Jacksonville from 1979-1980 when I was hired at The Mighty TMA.

"After doing overnights at WTMA in 1980 and 1981, I went over to WKTM from 1982 to 1984. In 1985 WKTM became country-formatted WXLY (Y102) and I became Assistant PD and Music Director. In 1987 I went to work for rock station WAVF (96WAVE) rock where I remained until 1990. I moved on to WEZL from 1990-1995.

"During my radio career in Charleston, I owned a very successful limousine service from 1985-1998. After I sold it I moved to Albany, Georgia and went to work for WKAK (K-COUNTRY 104) doing afternoons until 2004. I did some part time work for WDEN in Macon, Georgia. in 2006.

"Now I'm General Manager of a hotel in Atlanta, Georgia."
T.J. Griffin (Real Name: Tad Griffin) - Worked at WMC-FM and WHBQ in Memphis before coming to WTMA in 1980. Moved over to WSSX where he was production directory and midday jock before leaving for WCCO in Minneapolis, MN. Later worked at KELT, McAllen/Brownsville, TX; WKHK in Richmond, VA; and WSOC in Charlotte, NC. Deceased. Audio Available!
Obituary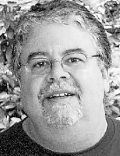 GRIFFIN, Tad, passed away on Thursday, September 20, 2012, in Richmond, Va., after losing his battle with cancer. While Tad was born in Vicksburg, Miss., on March 19, 1958, he grew up in Memphis, Tenn., where he found a passion for golf and a love of music. This love began a career in radio at WHBQ. Tad married Kathy and together they traveled the country as he rose in the radio ranks. In Richmond, Tad left radio and worked for a short time for Prevent Blindness before turning to his passion for golf into a new career when he started his Golf Tournament Supply Company, GolfPaper.com. In addition to this, he has written several books on the subject. A Patriotic American, stand-up guy and a compassionate human being, Tad, was loved by everyone. A loving husband and father, Tad is survived by his wife, Kathy; and three sons Reid, Patrick and Chris; his daughter-in-law, Rhianna; and grandson, Keller; also his brother, Lowry; and sisters, Lynda Anders and Donna Puckett. Memorial Service will be Thursday, September 27, 2012, at Sunday Park in Brandermill, at 2 p.m. In honor of Tad, dress code is casual. In lieu of flowers, please send donations to St. Jude Children's Research Hospital, or the charity of your choice.
Published in Richmond Times-Dispatch from September 23 to September 25, 2012
Frank Hartley Newsman in the early 1970s.
Frank writes on February 28, 2016: "Was hired by Ray Campbell and John Trenton. I recall Ted Turner owned the station almost the whole time I was there. I shared an apartment for about a year with Wayne Anderson. As I recall, he didn't stay long.

"A couple of really fond memories: One day, I recall, Turner was in the building. For some reason I got asked into a programming meeting (who knows why as I was very much an underling). Some folks from Dolly Holiday (they were syndicating overnight elevator music programming sponsored by Holiday Inns) were 'pitching' Ted and John on replacing our current overnight format. Turner looked at them and said, 'Look, when people turn on this station, I want them to be able to trust exactly what they will hear.' That was the end of the meeting.

"I also recall one night I was working late in the news dept. and the overnight guy was sick, Terry Allen (who I recall was doing weekends) couldn't come in and fill in and there wasn't anybody who really could/wanted to work it so I volunteered. I had NEVER run the board in the control room at TMA. I hadn't been on the air as a DJ since leaving campus radio at North Carolina. It was not pretty. I will never forget Ted Bell came walking in about 2a.m. with his wife at the time just to see how I was doing, give me a little moral support, etc. I never forgot it...really nice thing to do.

"I don't have any old airchecks or anything but do have great memories of Ted, Uncle Boob, John Trenton and Bob Riley (who left right after I did to move to Tennessee)."
Steve Harrigan (Real Name: Harry Gindhart) - WTMA PD and DJ in the early 80s. Other radio gigs included WSBF-FM, Clemson; KSBK, Naha Okinawa; WWMC-FM, Moncks Corner; WCSC, Charleston; WINH AM/FM, Georgetown; WBML, Macon; WGMB-FM, Myrtle Beach; WDXY, Sumter; and WGCA, Charleston. He also worked brief periods at WWWZ, Summerville, and at Charleston stations WQSN, WNCG, WFXR and WXLY-FM. Following radio he had a 20-year career in the construction business, with his last position as President of Dolphin Building Systems, a division of Dolphin Architects/Builders in Charleston. Became a United Methodist Minister (BS from Charleston Southern University 1973; Master of Divinity from Emory University Atlanta 2006). Other airnames included Harrigan Hart, Harrigan, Ron Gindy, and Steve Harrigan. Died August 23, 2022 at the age of 75. Audio Available!
CHARLESTONFUNERALS.COM OBITUARY
August 2022
Harry K. Gindhart, Jr. entered into eternal rest, surrounded by his family, Tuesday, August 23, 2022. The relatives and friends of Harry K. Gindhart, Jr. are invited to his Funeral Service 11:00 AM Thursday, September 1, 2022 at John Wesley United Methodist Church, 626 Savannah Hwy., Charleston.

Harry (Gindy) Gindhart was born in Cleveland, Ohio June 3, 1947, a son of Harry K. Gindhart Sr. and Jeanne Fisher Gindhart. He attended Clemson University before serving in the US Navy, then went on to work in radio, which led to a lifelong love for music and jingles. From there, Harry began a successful 20-year career in construction, retiring as President of Dolphin Building Systems, a division of Dolphin Architects and Builders in Charleston, SC. Harry had a calling to serve the Lord and, after receiving his Master of Divinity from Emory University, went on to serve as a United Methodist minister in the South Carolina Conference. Over his 18 years of ministry he served 9 churches across South Carolina.

As an avid boater, his love for sailing started at a very young age while summering every year with his family on the Chesapeake Bay. He is a former member of the Charleston Yacht Club and United States Power Squadron, where he proudly served as a Commander. Harry was well known for his corny jokes and jovial personality. He truly loved life and always put his family first. To know him was to love him.

Harry is survived by his beloved wife of 52 years, Marsha Young Gindhart; daughters Lovelynn (Jacob) Bradford, Meggan Gindhart, and Emily (Colin) Landrith; and 5 grandchildren: Ethan, Grace, Ellie, Evelyn, and Fisher. He is also survived by his brother David (Katherine) Gindhart and their children, Pete and Sara, along with many beloved cousins and great-nieces and nephews.

Arrangements by James A. McAlister, 1620 Savannah Highway, Charleston.
Brad Harris - WTMA News Director in the early 1980s. Previously worked at WHBQ in Memphis. Deceased.
Post & Courier Online Obituary
Early August 2011
Bradley P. Harris HANAHAN - Mr. Bradley P. Harris, 55, beloved husband of Debra Padgett Harris, and loving father of Bradley S. Harris and Breanna P. Harris entered into eternal rest on Thursday, July 28, 2011 in Charleston, SC. The relatives and friends of Mr. Bradley P. Harris and those of his family are invited to attend his memorial service on Wednesday, August 3, 2011 at 10:00 a.m. at CAROLINA MEMORIAL FUNERAL HOME. Interment will be private at a later date. Mr. Harris was the son of the late John C. Harris II and Bettie P. Harris, and the brother of the late John C. Harris III. Mr. Harris' careers included serving as the News Director for WTMA Radio in the early 1980s, then going on to restaurant and hotel management with various restaurants and hotels throughout the Southeast. Above all, Mr. Harris was a devoted family man who adored his wife and children. surviving are his wife, Debra P. Harris of Hanahan, SC, his son Bradley S. Harris and his daughter Breanna P. Harris of Hanahan, SC and his loving dog, Nina. He is also survived by his mother-in-law, Patricia P. Singleton of Hanahan, SC, sisters-in-law Teresa M. Mills (Hoyt) of North Charleston, SC and Judy P. Driggers (Frank) of Hanahan, SC, brother-in-law James F. Padgett of Hanahan, SC, nephew Thomas W. Parson, Jr. (Jennifer) of Hanahan, SC, nieces Jacki Harris and Stacy Harris-Powell (Joe) of Louisiana, Jennifer P. Hollensteiner (Kurt) of Summerville, SC, Kaitlyn N. Driggers of Hanahan, SC and several great-nieces and great-nephews. Funeral services are provided by CAROLINA MEMORIAL FUNERAL HOME.
Al K. Holland (Real Name: Bob Clayton) - Joined WTMA as DJ in early 1963 from KALB in Alexandria, Louisiana. Do you know where he is today?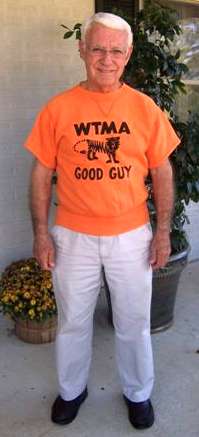 Frank O. Hunt (November 2009)
Frank O. Hunt - WTMA newsman/news director between 1971 and 1974. After many years in TV journalism in Charleston (including WCIV-TV) plus a stint as Chief Investigator in the 9th Circuit Solicitors Office, Frank is semi-retired. Audio Available!

Anthony James - Newsman in the early 1980s. Do you know where he is today?
Bob James (Real Name: Lamar Boyd) - Lamar is in Wichita, Kansas and is retired. (He formerly worked as the manager of his wife's dental office.) Audio Available!
C.J. Jones - WTMA GM in the early 1980s, plus part of the "C.J. & Buzz" morning team during the same period. Was also DJ "Johnny Prince" at WTMA in 1964. Managed and/or owned radio stations in North and South Carolina, Georgia, Philadelphia, and Iceland. Formerly Managing Partner, Chief Executive Officer and WLHH Morning Man at Low Country Radio, LLC/Partners Broadcast Group, LLC (104.9 The Surf) in Hilton Head, SC. Died January 29, 2019 at the age of of 76. Audio Available!
Mike Justin (Real Name: Michael Labnon) - Overnight DJ in the early 70s from New Hampshire. Also worked at WAPE in Jacksonville (where he was Jay Thomas' roommate), WAYS in Charlotte, and WSGA in Savannah as well as at Charleston's WCSC Radio, WKTM, WWWZ and WKQB. After leaving radio he was an audio engineer and director for many years at WCSC-TV. Also worked at WTAT-TV. Died on February 23, 2022 at his home in Hanahan at the age of 71.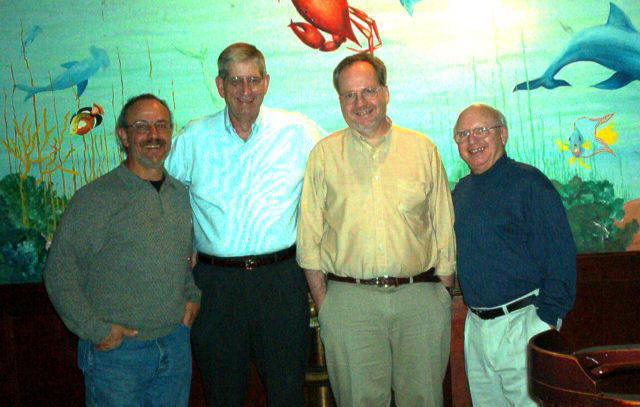 Al Kamhi, Gery London, John Quincy and Booby Nash (2005)
Al Kamhi - Newsman between 1974 and 1977. He now lives in Lakewood, Florida where he's has retired from being the President and General Manager of Blue Moon Motorsports. Audio Available!
Chris Kelley (Real Name: Larry Jones) - WTMA DJ in 1986-1987.
Chris/Larry writes on January 26, 2005: "I too worked at WTMA with Steve King back in 86-87. My airname that Steve King picked for me was Chris Kelley. I started part-time on the weekend, then replaced Scott Young at night, then moved to middays to replace Bob Graham, then was the last morning show before they took it automated Country. Currently still in Charleston, I'm President/COO and co-owner of the Advertising Service Agency."
Maureen Kennedy - WTMA/WSSX newsperson in the early 1980s. Known as "Laura" when she did morning traffic reports during the CJ & Buzz era. Do you know where she is today?
Eddie King - Mid 60s DJ. Do you know where he is today?
Steve King - PD and DJ between 1984 and 1987. During the last part of his TMA stint, the station was "Classic Rock, Roll & Soul". Was Program Director of Cumulus Media's Classic Hits WJJK in Indianapolis using the name "Steve Cannon" until March 2013. Audio Available!
Danny Knox - Mid 60s DJ. He left Charleston in 1966 to attend college in Fort Lauderdale, then worked for WFUN 790 in Miami using the airname Johnny Summer. In 1967 he moved over to WQAM 560 in Miami as Johnny Knox. He left WQAM for a short time in 1969 for WIBG in Philadelphia. Danny returned to Miami and WQAM through 1971. Other gigs included WIOD 610 Miami, then WINZ 940 Miami as afternoons and then program director with WINZ-FM 94.9 added. His final radio job was at WMYQ 96.9 in Miami, He left radio for Dania Jai-Alai in 1976 where he's Vice President and General Manager. Danny lives in Fort Lauderdale and still has family in Charleston and the Low Country. Audio Available!
Danny writes on February 25, 2005: "Enjoyed seeing the stuff about the guys I worked with: Deputy Doug, Charlie Bird Lindsey, Jim Diamond, Bob Mitchell, Terry....I even saw a mention of Harold the engineer. I used to also do football color on the FM, we carried Summerville Green Wave on FM. That was a trip. Chuck Smith was the owner: Atlantic Coast Broadcasting Company.

"Bob Mitchell hired me from WAZS, Summerville -- my first station. There was a tall thin kid that went to TMA, he was working at WBER in Moncks Corner. While at TMA, he convinced me to take the job...and I can't remember his name to save me. He went with Bob down to WMBR, our new station in Jacksonville.

"TMA was fun, I was a senior at Charleston High School and did nights on TMA. I couldn't even go to my graduation....I was on the air. There was another TMA guy during 64-66: Johnny Long. He came down here to Miami and recently retired from the Metro-Dade police after working on radio down here for many moons.

"I worked with Dan Moon at WAZS in Summerville -- 1963?

"Remember the old 'good night boys' sign off?"
This article appeared in the Charleston newspaper on January 20, 1965
'Good Guy Danny' Finds Radio Is 'Fascinating'
By Sally Zalkin
Many of Charleston's teen-agers spend every night from eight to twelve with "Good Guy Danny Knox on the Mighty 'TMA."

Danny, a senior at Charleston High School, is the youngest disc jockey to ever work at the local radio station. He has been "fooling with radio" since he was 10 years old.

"Radio fascinates me," he said. "It always has. I love to mess around with anything electronic."

When Danny was 13, there was a radio station in the bottom of the building in which he lived in Memphis, Tenn. He spent much time around the station and was encouraged by the local disc jockeys.

Shortly afterwards, he came to Charleston, and here he built his own recording station. Danny recorded commercials for local stations. At 15, he began working as a disc jockey at WAZS in Summerville. Because his father is a construction engineer, the family often moves from city to city, and Danny found a new position at a radio station in his new home -- Fort Lauderdale , Fla.

He returned to Charleston in June and went back to work at WAZS. In August Doug Randall of WTMA heard Danny's program and offered him the night shift.

"I love working at 'TMA," Danny said. "A disc jockey has to be on his toes all the time. We queue records, cut commercials, and in addition, each announcer has to fill out complete program logs.
"I love my work because I enjoy talking to people. I've always had a big mouth."

After graduation this year, Danny plans to go into radio full time. "It's the work I love," he said. "There's nothing else I want to do."
Arthur Kornicky - Newsman in the early '70s. Deceased.
John Lee - Midday DJ 1983/84. Previously worked at WOCB-AM on Cape Cod. Left WTMA to do mornings and PD duties at North Charleston's WKTM. After leaving WKTM, John became one-third owner of WIXR in Mt. Pleasant. Later did radio work in Lexington, KY (WVLK-AM) and Tampa, FL. Now lives in Massachusetts where he owns a hearing conservation company with his wife. Still does some part-time radio (weekends and fill-in) for WNBP-AM in Newburyport, MA. [Real name: John Grant]
Robert E. Lee - WTMA night jock in 1975. Came to WTMA from WKLO in Louisville, Kentucky. Departed WTMA to do afternoons at WCSC as Scott Ashley. Left Charleston to go to KITE in San Antonio. Later worked at Charleston's WKQB and WKTM as well as Z100 in Charlotte in the early 80s as Panama Jack. Today he's a Web positioning consultant based out of California. [Real name: Gerry Cunningham] Audio Available!
Charlie "Byrd" Lindsey - WTMA DJ between 1963 and 1965. Now living in Charleston, retired from radio. Audio Available!
Gery London (Real Name: Christopher M. Pinckney) - DJ at WTMA in the 1970s. Passed away August 26, 2013 at the age of 61. Gery London Page
Gery writes on June 8, 2009: "I started at my hometown radio station (WALD AM/FM in Walterboro) at the age of 14. During my college years I worked weekends at WSPA-TV and later WORD-AM in Spartanburg.

"After graduation I did afternoons at a 10 kilowatt AM station (I forgot the calls) in Richmond, VA, then jocked at WLEE in Richmond for a short while, working with PD and close friend Pen Payton.

"I returned to Charleston and was hired at WTMA in 1973 do overnights. I only did overnights for about a month, and then Keith Nichols and I split middays (me 9a-12pm, Keith 12p-3p). JJ Scott was the WTMA PD. (He replaced John Trenton who moved to the GM spot.)

"I left WTMA shortly in 1973-74 (can't remember the exact date) to do afternoons at Q-104 in Norfolk, VA. I worked there just a month when JJ Scott and Bill Dudley brought me back to Charleston to do AM Drive at WKTM, which had just switched to Top 40. WTMA rehired me in a manner of months, after Booby Nash left to go to WKTM. I then did afternoon drive at WTMA
until late 1978.

"I was hired as operations manager and afternoons at Q-107 in St. George. I stayed at Q-107 (after driving the ratings to #1 12+ the first book in late 1979 - double digits again) and went from Operations Manager to Sales Exec around 1985 and did very well until I quit on the eve of Hurricane Hugo over a disagreement to sell adds on the eve of such a tragic storm.

"I left Charleston and was hired the day after Hugo at the new 100 kilowatt FM, 99.7 WHTK. Even though it was licensed to Hilton Head, it put out a city-grade signal over Charleston and Savannah. I did afternoons there for a couple of years. (I pulled a 8 share in Charleston and Savannah.)

"I returned to Walterboro to run WALD AM/FM in 1991/92. I stayed there until my good friend and GM of WSSX and WSUY hired me to do Pillow Talk on WSUY (dates unclear). I was very successful with the Pillow Talk program. I pulled a 14 share and TSL was out the roof - almost 4 hours - this was 7pm to midnight to boot!

"From there I disappeared from the public eye while doing some specialized work. Oh yeah, I did own Gery London Productions, a production house that did commercials, v/o work for WCBD TV 2 and other TV and Radio Stations plus other clients. I also had a music company that did dances at local schools all through the '70s through the Q-107 days. Plus I was President of Pinckney and Stone Advertising Company (in the '80s while still in radio). We had a dozen car dealers and our biggest national account was Glassic Pickles (I swear!) -- talk about a conflict of interest. No one at the station really protested since I did buy a lot of radio.

"I resurfaced in the latter '90s as MIS Director for Dorchester County then in late 2000 exited and went to work for the DOD, DOJ, Marines and consulted the Canada Air Force as a Senior Systems Engineer in the C4I Division.

"In late 2003, when I was diagnosed with rare form of Parkinson's, I was forced to retire.

"My happiest days in radio was the best part of a decade I spent at WTMA in the 70s. Without a doubt we had the most talented jocks, the best commercials, the hottest jingles, the right music rotations, the best music, the highest ratings in the history of Charleston radio -- even topping national ratings in some day parts -- but most importantly -- we loved what we did and more importantly we loved every single person who owned a radio - because nearly 75% of them were tuned to WTMA. (That included me as a kid with my transistor radio growing up in Walterboro. I listened to 1250 WTMA day & night!)

"I'm currently building a home recording studio and own a dormant concert sound and lighting company. I have two grown sons (Tyler and Justin), a stepdaughter and two grandsons. Oh yeah, can't forget about my wife, Melody who still puts up with my foolishness! I love each and everyone so much.

"WTMA is more that just a set of call letters of some radio station. Those four letters W T M A stand for all the talented people that came before, during and after me through today with Richard Todd and Rocky D.

"WTMA was and is all the voices behind the mic and the listeners who still have transistors in their radios. One of my favorite things to do is walk on the sandy beaches of Edisto on those long August evenings watching the sunset and reminiscing about it all. Life has been good."
Obituary
ST. GEORGE - Christopher Michael Pinckney, 61, husband of Melody May Pinckney, of 470 Old St. George Road, St. George, entered into eternal rest on Monday, August 26, 2013, at his residence. A Memorial Service will be held 4:00 PM Friday, August 30, 2013, at Bryant Funeral Home Chapel with the Reverend Jackie Walters. The family will receive friends following the service. Chris was born on December 20, 1951, in Walterboro, SC, a son of the late, Jack Avery and Jacqueline Thompson Pinckney. He was a graduate of Walterboro High School and attended Clemson University. He worked in the computer industry and his love was being a DJ on the radio. He began his career in Walterboro at WALD and spent most of his time at WTMA in Charleston as "Gery London." Surviving is his wife, Melody M. Pinckney, St. George; two sons, Tyler O'Neal Pinckney, Grover Justin Cotesworth (Lauren) Pinckney, Charleston; a step-daughter, Jennifer P. (Derrick) Messex; grandchildren, Jackson Pinckney, Landon and Owen Messex; sister, Ruthie P. (Doug) Mixson, Lodge; a niece, Caroline Mixson and a nephew, Doug (Jennifer) Mixson, Jr. Memorials may be made to Parkinson Foundation, 1501 North West 9th Ave., Miami, FL 33136 or charity of one's choice.
Published in the Charleston Post & Courier on August 28, 2013
Johnny Long - WTMA 7 p.m.-12 midnight jock in 1964 and 1965.
Johnny writes on February 26, 2005: "Thanks for the great website on TMA.

"I moved to Charleston to work at WQSN (then top 40) but quickly moved over to WTMA where I worked the 7p-12a shift at WTMA in '64/'65. I left to work at the old WSAI in Cincinnati. I used my own name, Johnny Long, at these stations.

"Since that time I worked at a number of stations including: Used Air name - Stephen W. Morgan WQXI - Atlanta; WFUN - Miami; WQAM - Miami; WMYQ (FM) - Miami; WIOD - Miami; and WTPZ (FM) - Fort Lauderdale.

"What am I doing now? Well I'm semi-retired. I have moved from South Florida to your old state of Kentucky. I have a book out, 'The Human Legacy,' and am working on two others which I hope to have completed and released before the end of the year.

"Keep up the good work and remember - as I always said - 'Live it up high, but don't live it up so high that you can't live it down.'"
Wayne Long - WTMA newsman for approximately four years starting in 1965. Left WTMA for a job in New Jersey, then returned to Charleston radio to do news at WQSN for about four years. Next gig was as US Representative Mendel Davis' press secretary for 10 years. Then he took a job with the National Fire Academy. Now retired in the Braddock Heights, Maryland, a small community outside of Frederick.
Wayne writes on June 18, 2009: "'TMA was a real experience for a young guy fresh out of the Navy and AFRTS with a wife and two boys. I was the 'new kid on the block' and had to compete with people like Ned Webb, Ken Klyce, Red Evans and Graham Smith who had been there forever. Tom Mannion was at WNCG and Bob Smith at WCSC. Of course the ever popular Harry Weaver owned and operated WOKE. After a couple of years there wasn't much we ever got skunked on.

"We didn't have much money and worked our little butts to the bone, but I swear we had the best time and made some of the most dear friends that I am still privileged to know."
Dave Loyd - Mid 60s DJ and Operations Manager. Later worked at Charleston's WQSN, Winston-Salem's WTOB and Atlanta's WPLO. Returned to WTMA as PD/Morning DJ for WTMA for a few months in 1980. Moved back to Atlanta after his second stint at WTMA. Do you know where he is today?
Val McGinness from Columbus, Georgia writes on August 3, 2011: "I worked with Dave Loyd, who I guess would be in his mid to late 60s now. In 1969 I worked with him at WQSN-AM, where a few guys who'd worked at WTMA, started WQSN with the intent of starting what they called 'Countrypolitan'. The GM was Doug Randall, Dave was PD (as well as a mentor of mine), and I was a combination night jock, MD, and afternoon news reader/newsman. I was there when the Southern Christian Leadership Conference was supporting the infamous hospital strike, and I got hit with a brick while trying to call in a news story (with alligator clips) at a pay phone.

"I last saw Dave years ago when he was music director for WGST-AM which later switched to news due to ratings. Don't know where Dave is now, but I do know that he was originally from Opelika, AL. I doubt he's in radio, if there, because I'm there often, and I haven't heard that powerful clean voice of his that I would recognize anywhere.

"I remember that Dave heard me on WBER-AM in Moncks Corner, and called me just about 15 minutes after I thought to myself, 'I wish someone would hear me in Charleston, and kick start my career.' He asked me how long I'd been in radio. I told him 6 months, and he said, 'Well, I'm glad to hear that it's just been 6 months, because maybe, maybe, I can do something with you. You are terrible! Oh, by the way, would you like to work overnights for $450.00 a month?' I said no, but he called a few weeks later, and offered me a better job with better pay.

"That guy had a big voice. His morning show cartoon character was Chesney Beemish, which he did with expertise, back and forth with himself, live, in real time.

"Others who worked there [WQSN] were Joe Lawler, Frank Hunt, Wayne Moon, R.J. Kight (Jim Diamond), Doc Holliday, and Tom Bootle."
This appeared in the Charleston News & Courier on September 20, 1980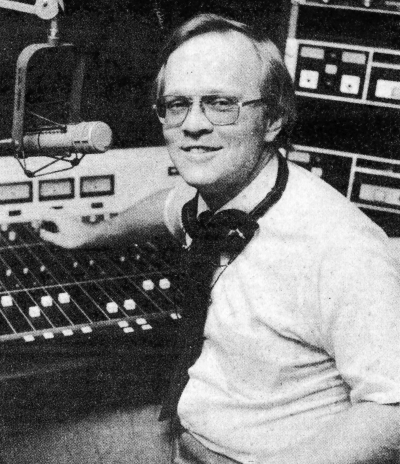 Charleston Lures Loyd Back
By Anne Barnes, Entertainment Editor
Charleston is home and radio is his first love. David L. Loyd, program director at WTMA-AM, has bounced around from Birmingham to Atlanta to Winston-Salem, but keeps coming back to Charleston. And this time, he says, he's here to stay.

Going to high school in Oneonta, Ala., a small town just northeast of Birmingham, curiosity lead him to the local radio station. "One day after school, I rode my bicycle past the radio station and stopped in just to see what it was like. There was a guy there getting ready to go back to college and the station manager asked if I'd like to be a disc jockey. I said 'nope.' Then he called my dad and he said 'no.' I just wasn't interested.

"But I started going by after school - I was only 15 - and pretty soon I was doing a two-hour all-request show. I did the 5'clock news and when the station went off the air at sundown, cleaned up. They paid me $2 a day.

"I found out how much fun radio is and started putting a lot of time in."

Attending Auburn University where he studied business administration, Loyd worked part time at WJHO in Opelika. After serving as program director at WAQY in Birmingham, he made his first foray to Charleston as program director at WTMA in 1966.

Other Charleston stints were with WQSN "when they were a country station" and WNCG-WKTM, sandwiched between time spent in Winston-Salem and two sojourns to Atlanta. "We're an itinerant bunch," says Loyd. Asked about plans to move to a bigger market, Loyd explains. "I've done that. Atlanta is the big time of the Southeast. I thoroughly enjoy radio, but I love Charleston. There's something about this city. I keep going away, but I keep coming back.

"Radio in this market has become very, very vibrant. For so many years, one radio station dominated this market and that station was WTMA. Technology has fragmented the market and there are a lot of good stations here. The competitive spirit here has increased - and that's healthy."

Describing his radio style, Loyd shrugs, "I'm just me. Sometimes I'm serious, sometimes I'm a wild-and-crazy guy. Hardly, if ever, do disc jockeys look the way the listeners envision them. I've had people tell me I sound literally tall, dark and handsome. I've also had them tell me they thought I'd be shorter and fatter. Some are disappointed, and some are not. I met my wife after she'd heard me on the radio and, fortunately, she wasn't disappointed.

"Disc jockeys can be whatever people want them to be, sort of a semifantasy. People used to think you shouldn't let the jocks go out and let people see them, so the mystique could continue. Now we want our people to get out where people can see them and know they are real people - people with wives and children and dogs and houses and house payments."

Loyd lives west of the Ashley with his wife Vickie and daughters Sheila, 15, and Kay, 14. A new family member is expected in December. He is on the air 6-10 a.m. weekdays.
Jack Lundy (Real Name: John Meehan) - DJ in the 1970s. Do you know where he is today?
Magic Mark (Real Name: Mark Robinson) - Later worked at WABZ (100.9 FM) in Albemarle, NC with Brother Dave. Do you know where he is today?
John Martin (Real Name: John Martin Williams) - Evening announcer between late 1980 and mid 1981. Died August 6, 2009.
John writes in May of 2006: "I left WQSN to do evenings at 'TMA. Shortly after I came on board, they started running a sports talk format from 7 p.m. to 6 a.m. I went back to WQSN for several years until leaving the business.

"At WTMA Ken Moore was doing afternoons and I came on after him. There was also a John Hane who followed me. This sports thing didn't last that long. It was a satellite feed and we inserted spots and weather. Local advertisers were not too wild about it and I remember a lot of negative phone calls. It worked out well because WQSN needed a full timer when I looked into going back. I ended up outlasting about 3 owners, 5 GMs, and 50 or more staffers if my memory serves me correctly. How I stayed there for 9 years is a mystery!

"I left WQSN (aka WGCA) in '84, worked for WXLY for about a year (I was part of the crew that took them from Country to Oldies) and made my final stand in the business as part of Baker Broadcasting/The Breeze Network from 1995 to 2000 where I was one of the last deejays heard before they went dark.

"I might mention here that I first decided I wanted to one day be a deejay when Booby Nash first came to WTMA in the '60s. We would later work together at WQSN when he did an overnight Contemporary Christian show for a local ministry."
This was published in Charleston Post & Courier on August 7, 2009
John "Johnny" Martin Williams CHARLESTON - John (Johnny) Martin Williams, of Charleston, SC, entered into eternal rest on the morning of August 6, 2009. The relatives and friends are invited to attend his funeral services Saturday, August 8, 2009, at one o'clock in J. HENRY STUHR, INC., DOWNTOWN CHAPEL. Entombment, Magnolia Cemetery. Friends may call Saturday at Stuhr between eleven and one o'clock. Mr. Williams was born April 17, 1954, in Orangeburg, SC, the son of Eugene Mood Williams, Jr. and Sarah Sauls Williams. He attended the College of Charleston and was a former Disc Jockey with WTMA and The Breeze, known as J. Martin. He was a member of North Charleston United Methodist Church. He is survived by his Mother of Summerville, SC; one sister: Sally Williams Thackston of Charleston, SC; one brother: E. Mood Williams, III of Summerville, SC; five nephews: Christopher B. Thackston of Charleston, SC, Eric M. Thackston (Rachel) of Huntsville, AL, Bryan J. Thackston of Charlotte, NC, Michael M. Williams (Lori) of Mt. Pleasant, SC and E. Park Williams (Tricia) Charlotte, NC. Memorials may be made to The American Diabetes Association , Memorial & Honor Program, 2711 Middleburg Drive, Suite 108-B, Columbia, SC 29204.
Scott Maxwell - WTMA announcer/production director in the early and mid 80s. From Georgetown, SC. Now lives in Murrells Inlet, SC.
Paul Mayer - WTMA Operations Manager and Morning DJ in 1980. He's now selling real estate in Delaware. Audio Available!
Charlie McGraw (Real Name: Charles Hosmer) - WTMA DJ in 1981. Now in Las Vegas, NV where he's been the head of programming for the City of Las Vegas government TV channel since 2000. Audio Available!
Bob McLain - WTMA PD and morning DJ in 1977 and 1978. Spent many years as Program Director and talk show host at WORD in Greenville/Spartanburg, South Carolina. Audio Available!
Ross McVicker - Night jock in the late 60s who called himself "Royal Ross" on the air. Do you know where he is today?
David Michaels (Real Name: David Michael Anderson) - Began as a part-timer at WTMA while still in high school in March 1979 while working as a board operator at public radio station WSCI. Later did local stints at WSSX, WKTM, WKQB, WAVF, WMGL and WYBB. David writes in June of 2019: "I retired from radio back in 2013 after 23 years at WFYV-FM (Rock 105) in Jacksonville. The format was changed when management decided to move News/Talk WOKV AM 690 to FM. Also, could you please include my e-mail address (dm5150@gmx.com) in case anyone would like to contact me?" Audio Available!
Greg Michaels (Real Name: Greg Meloche) - Overnight jock in the early 70s. Later did 7-midnight at WKTM. Now does audio post production at Kinetic Post in Southfield, Michigan.
Bob Mitchell (Real Name: Lonnie A. Matherne, Jr.) - WTMA PD and DJ in the early 1960s. Joined WTMA in early 1963 from KAOK in Lake Charles, Louisiana. Went on to a long radio career in his hometown of New Orleans, including stints at WTIX, Lite 105 and WTKL (Kool 95.7). Hosted an evening show on WWL AM & FM in the Crescent City. Died September 12, 2022 at the age of 79 after complications from surgery to repair a broken hip.
Dan Moon - WTMA morning DJ and Program Director during WTMA's days as a country station in the late 1980s. He successfully made the transition when the station flipped to a news/talk format in June of 1989 and remained with WTMA until the Fall of 2003. Dan was the morning host at WSCC-FM in Charleston through September 1, 2006. Later worked as Public Information Officer for the Berkeley County Sheriff's Office. Died November 26, 2019 after battling pancreatic cancer; he was 78. Audio Available!
Ken Moore - WTMA DJ in the early 1980s. Deceased.
Don "Mad Dog" Morgan (Real Name: Don Hanzlik) - WTMA DJ in 1976. Currently is news editor and correspondent with Metro Radio Networks, Silver Spring, MD. Update Don writes on December 16, 2008: "In August of 2006 I left Metro Networks to take the position of Program Director of WDMV-AM 700, a business and financial talk station. I was later promoted to Operations Manager and eventually General Manager. With these new experiences under my belt I am hoping to return to Coastal South Carolina in the very near future. While radio remains high on my list of career choices along with TV or Print newsroom management, I am hoping to be able to reinvent myself in the field of Media Relations. After all, who better knows how to feed the News Monster than someone who has been on the Monster's side for over two decades? I have had experience here in a volunteer setting and as an Earned Media Consultant to a Virginia political campaign. I am open to corporate, non-profit and government agency opportunities. Readers are invited to review my profile here. An email link is there as well." Another Update "In 2011 we abandoned plans to retire at Hilton Head choosing instead Florida's Gulf Coast so we can spend more time on our boat. We are now in Palmetto where Tampa Bay meets the Manatee River and Gulf of Mexico. Coincidentally, the city was so-named in 1868 by Samuel Sparks Lamb, who is called the "Father of Palmetto", saying it reminded him of his home state, South Carolina). While making the 14-hundred mile trip from northern Virginia to Florida aboard All Hanz On Deck we had the opportunity to meet up with C.J. Jones and John Magliola at Hilton Head." More...
Philip Myer - Was a TMA Tape Jockey in the 70s. He now owns an insurance agency in Charleston.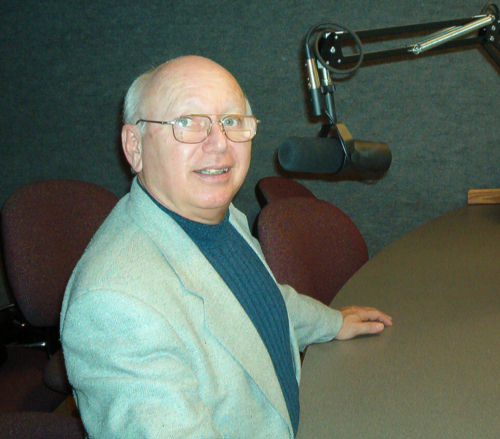 Booby Nash in January, 2005 during an interview about his WTMA days
Bob (Booby) Nash - One of WTMA's most popular DJs in the mid '60s through most of the '70s. Originally from New York state. Came to WTMA to do a couple of weeks of vacation relief in the summer of 1966 and was asked to stay on full-time. Left WTMA several times, going to Charleston's WKTM, and stations in Niagara Falls, NY and Jacksonville, Florida. However he always came back to WTMA until leaving for WCSC radio around 1980. Worked at WCSC-AM until 1986 when he became a full-time minister, pastoring a church on James Island. Died January 18, 2017 at the age of 77 after a brief illness. Booby Nash Page
From the Charleston Post & Courier - January 20, 2017
Robert J. "Bob" "Booby" Nash, 77, of Charleston and husband of Raetta Nash, passed away Wednesday, January 18, 2017.

Bob was born on May 30, 1939 in Buffalo, NY to the late Karl Emerson Nash and Dorothy Evoy Nash. He came to Charleston in 1966 to work at WTMA radio and stayed in the business for many years. He founded and pastored Living Word Church on James Island in 1984 and then went into missionary ministry. As much as he loved making Charleston laugh, radio, his family and his church, he loved his Jesus most of all and now he's in His presence.

The family would like to express a special thank you to the staff at MUSC.

In addition to his wife of 45 years, survivors include his daughter, Lisa Nash Toxey; grandson, Tyler Toxey; his sister, Sandy Mascia and many other family members.

A Celebration of Bob's Life will be held at 12 Noon on Saturday, January 21, 2017 at McAlister-Smith Funeral Home, James Island Chapel.

The family will receive friends 2 hours prior to the service from 10 AM – 12 PM at the chapel.

Arrangements entrusted to McALISTER-SMITH FUNERAL HOME, JAMES ISLAND CHAPEL, 347 Folly Road, Charleston, SC 29412, Phone: 843-614-8494.
Keith Nichols - Did two stints at WTMA. In the late '60s he was a newsman; in the early and mid '70s he was a DJ and Production Director. Also worked at WNOK-AM and WUSC-AM in Columbia, South Carolina while in college. Left WTMA to go to work at Charleston's WCIV-TV until 1979, when he went to Omaha, Nebraska's KMTV to take the News Director's position. Keith returned to Charleston in 1985 where he began a 20-year stint as a morning weatherman on WCSC-TV. Keith passed away on January 27, 2008 after losing a battle with cancer. Keith Nichols Page
From the Charleston Post & Courier - January 29, 2008
NICHOLS, Keith Keith Lewis Nichols, age 57, died peacefully in his sleep, Sunday, January 27, at Roper Hospital. The family will receive friends this Wednesday afternoon, January 30, 2008 from 5 until 7 o'clock at J. HENRY STUHR, INC., WEST ASHLEY CHAPEL, 3360 Glenn McConnell Pkwy., Charleston, SC 29414. Relatives and friends are invited to attend 11 a.m. Graveside Services on Thursday, January 31, in Charleston at Live Oak Memorial Gardens (Hwy. 61) and a Memorial Service at 3 p.m. at Lutheran Church of the Redeemer. He is survived by his wife, Elizabeth (Beth) Roddey Nichols, his daughter, Kristen Nichols Voyer (Bryon), and his parents Lewis and Norma Nichols of Mt. Pleasant. Nichols was born in Newberry, SC, where he earned his Eagle Scout badge in 1965. He graduated from Newberry High School in 1968 and earned degrees in Journalism from the University of South Carolina in 1972 and in Meteorology from Mississippi State in 1994. His broadcasting career began at WKDK in Newberry during his high school years. He worked as an announcer at WNOK AM and WUSC AM in Columbia while in college. Upon graduation, he joined the staff of WTMA in Charleston and eventually became an anchor, producer and Assistant News Director at WCIV. Nichols moved to Omaha, NE, in 1979, and served as News Director of KMTV. He returned to Charleston in 1985 and was Morning Weather anchor at WCSC-TV, where his featured series You Gotta Eat was popular throughout the Low Country. A long-time supporter of Gamecock athletics, Nichols spent some of his happiest moments in Williams Brice Stadium and on the campus of his beloved Carolina. Nichols' favorite charities were March of Dimes and Muscular Dystrophy Association. He hosted the MDA Telethon for a number of years. He had also served on the Church Council of Lutheran Church of the Redeemer and was active in the South Carolina Via de Cristo. In lieu of flowers memorials may be made to Lutheran Church of the Redeemer, 714 Riverdale Drive, Charleston, SC 29407; South Carolina Via de Cristo, 1000 Johnny Dodds Boulevard, Suite 103-1001, Mt. Pleasant, SC 29464; and the Leukemia & Lymphoma Society, 300 West Coleman Boulevard, Suite 206, Mt. Pleasant, SC 29464.
Randy O'Day - Mid 60s DJ. Do you know where he is today?
Ron Phelps - WTMA DJ in the late 1960s. He went to work for RCA Records in Atlanta in 1970. Deceased.
Bill Poston - Newsman in the early and mid 1980s. He's currently the official spokesman for the Wake County Public School System in Raleigh, NC.
Johnny Prince (Real Name: C.J. Jones) - See C.J. Jones
Bill Quinn (Real Name: Leon Chisolm) - Night-time DJ in the early and mid 1980s. Left WTMA to go to WXTU in Philadelphia to do overnights. Spent 14 years at WXTU before returning to Charleston, where he lives today in retirement.
Doug Randall (Real Name: Douglas Randolph Clements) - Charleston native who became a WTMA DJ in the early 60s, eventually moving into management. Later joined Charleston's WQSN and North Charleston's WNCG/WKTM, before leaving the area to work at stations in Nebraska, Iowa and Maryland. Died January 1988 in Salisbury, MD. More about Doug Randall here.
Art Reed (Real Name: Art Camiole) - News Director in the early 1980s. Do you know where he is today?
Lee Richards (Real Name: Richard Booth) - Lee was a WTMA PD and jock from late 1973 through the Fall of 1977. Now living in Victoria, British Columbia. Audio Available!
Lee writes on March 31, 2006: "Was surfing around the Web and came across your Web site. Great information and brought back a lot of memories - was wondering what had happened to a lot of the folks.

"Before WTMA I worked at KSTP in Minneapolis, Minnesota, WAMS in Wilmington, Delaware, WRNC in Raleigh, North Carolina, and KNAK in Salt Lake City, Utah.

"I left to pursue a totally different career in direct sales, but ended up back in radio, but this time in news-radio as a morning news anchor at KWMS and KDYL in Salt Lake City, and KRNN, WOAI, KTSA and KENS in San Antonio, Texas.

"I am still in San Antonio where I owned and operated a photography/video studio for 15 years. I retired last year."
Bob Riley (Real Name: Daryl Riley) - WTMA DJ between 1968 and 1973. He left Charleston in 1973 for Chattanooga, TN where in 1980 he became station manager and engineer of educational FM station WAWL. Died on November 28, 2006. Audio Available!
This article appeared at Chattanoogan.com on November 29, 2006
Riley, Bob Daryl Christopher
Longtime Radio Broadcaster Was Initial Director Of WAWL At Chat State
Bob Daryl Christopher Riley died on Tuesday, November 28, 2006.

He was born on Feb. 23, 1946 in Cary, N.C. Bob began a radio career at the early age of 15 in Fuquay, N.C. Two years later he moved to the Fort Bragg market and then became the #1 disk jockey at WTMA in the Charleston, S.C. market. From there he brought his family to the Chattanooga area where he put the first computerized radio station on the air for Turner Broadcasting.

In 1980, Bob began what he believed was his true calling. He served Chattanooga State Technical Community College as the initial Director of Radio WAWL as well as teaching at the School of Broadcasting, Chattanooga State Community College. Many of the students Bob mentored at that school have been successful in the area of broadcasting. All who knew Bob appreciated his wry sense of humor and his gifted intelligence.

Bob is survived by his children, Michael, Jonathan, and Amanda, all of Chattanooga; his parents, Robert E. and Frances J. Riley of Cary, N.C., and four siblings, April, Mary-Michael, Barry and Kevin; numerous nieces and nephews and a host of friends, including a special friend, Angie.

A memorial service will be held at 4 p.m. on Friday at Christ United Methodist Church at 8645 East Brainerd Rd. in Chattanooga. The family will gather with friends following the service at the church.

In lieu of flowers, memorial contributions may be made to the Bob (Daryl) Riley School of Broadcasting Memorial Scholarship, in care of the Chattanooga State Foundation, 4501 Amnicola Hwy., Chattanooga, TN 37406.
Steve Russell - Steve was a DJ at WTMA in the early-to-mid 70s. He lives in Hollywood, SC where he operates a DJ/Karaoke business that serves the greater Charleston area.

Bob Scott (Real Name: Robert Hogan) - WTMA DJ between 1961 and 1967. Audio Available!
Bob writes on February 15, 2007: "My name is Bob Hogan but my air names at WTMA were Bob Scott and for a short time, Steve Canyon (that's a long, funny story). I was doing two shows during the same period of time using both air names. The owner of the station was Mr. Chuck Smith and our studios were located on the second floor of the old Dock Street Theater building.

"Prior to moving to Charleston, SC, I worked the radio market in Norfolk, VA and was friends with Bob Calvert, who at the time, worked at WGH in Newport News, VA. I was never aware that Bob Calvert worked at WTMA until reading your article.

"While working at WTMA, I was in the Air Force assigned to the Charleston Air Force Base. I was actually working two full time jobs but it was such fun.

"I worked at WTMA for approximately five years and had a very strong following. Besides working drive time slots, I hosted the Saturday Night All Request Show which was sponsored by Pepsi-Cola.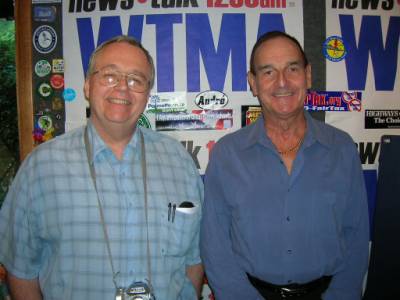 1960s WTMA DJs Jim Diamond and Bob Scott (May 2007)
"I can remember signing off the station Saturday night at midnight, sleeping on the sofa in the room directly outside of the broadcast and production studios and then signing on at 6 AM Sunday morning.

"Bob Mitchell was hired as program director after I joined WTMA. Prior to that, Doug Randall was the acting program director. I worked with Doug Randall (Clements), now deceased. I understand that Doug left radio and went into the ministry before his passing.

"I also worked with Jim Diamond and Charlie Lindsey who will remember me well. Harold Kramer was the station engineer.

"After completing my Air Force tour of duty in 1966, I continued working at WTMA full time. A nasty rumor surfaced that the station was involved in a fraud case involving a WTMA employee (cannot remember his name) and there was a possibility that Chuck Smith could lose the station. During this same period, I was offered a position with the General Electric Company in Chesapeake, VA and decided to accept it. I worked there for eleven years until that division closed.

"I am now retired and live in a suburb of Fort Lauderdale, FL (Lauderhill, FL).

"I will be thrilled if you would add any or all of this memo to your WTMA web site. Please tell the guys with whom I worked that I think about them often and the good times that we shared at the 'Mighty TMA'."
J.J. Scott (a.k.a. Jon Scott - Real Name: Bill Towery) - Early 70s WTMA DJ and Program Director. (Replaced John Trenton as PD; succeeded by Lee Richards in December 1973.) Deceased.
Randy Scott - Mid 70s WTMA DJ. Randy died in an airplane crash while working as a traffic reporter for WCSC-AM in the early 1980s. Audio Available!
Bill Sharpe - WTMA newsman in the early 1970s. Now the lead anchorman at WCSC-TV in Charleston.
Mark Shipman - Weekend board-op and overnight DJ in the 70s, also known as Mark O'Brien.
Mark writes on November 17, 2008: "I began an exciting but short career at WTMA/WPXI in 1974 reporting high school sports scores via the 'hot line' (556-4301) to WTMA and John Burwell and others just to get air time for my high school. As a reward of sorts John made a studio tour possible for me and encouraged me to get a third class FCC ticket with a broadcast endorsement, and he said he might be able to get me some weekend board work with TMA. So, I got the license in Savannah, GA at the ripe old age of 15!
"True to his word John got me a part-time job on the weekends running the "God Squad" tapes and AT40. Keith Nichols was my 12 noon relief man and then I would return later that evening to rerun the AT40 and then a 2-hour live show, finally shutting down the station at midnight Sunday for repairs.
"After some months of doing this, Lee Richards offered me the all night show (while still doing weekends) as well as the board work for remote broadcasts for Gery London and many others. There are so many memories of those who taught me!
"In August of 1977 I left for college for broadcast journalism at USC Columbia and a job at WNOK AM/FM/TV later to return to WTMA/WPXI as Mark O'Brien until January 1979.
"Now, I'm employed by Kapstone Paper (Westvaco). I'm an instrument/electrical technician/union president for 30 years."
Lee "Baby" Simms (Real name: Gilmore LaMar Simms)- Quit school at the age of 16 to become a WTMA DJ in 1961 (and according to George Wilson, was WTMA's first overnight jock). Lee e-mailed us on February 4, 2005 to report: "Lee Baby is retired and lives high on a hill overlooking San Francisco bay. He is happy." Died January 28, 2015.
Billy Smith - WTMA DJ in the early 70s. Died September 7, 2009. Audio Available!
From Obituary Notices: The Post & Courier - Charleston, SC - September 8, 2009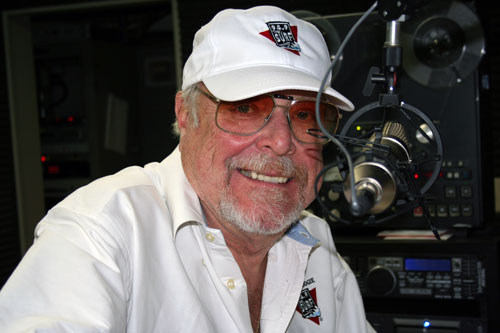 NORTH MYRTLE BEACH - William M. "Billy" Smith, 67, passed away Monday, September 7, 2009 at Grand Strand Regional Medical Center peacefully following an extended illness.
Billy Smith was born in Marion, SC, the middle of five children. He enjoyed the small-town atmosphere of his childhood, when "downtown" held most opportunities for activity. Billy's family saw every new movie that came to town, and he credits this experience with his love for the movies today. His mother would take the kids to nearby Myrtle Beach on Sundays after church. The pavilion and boardwalk hold special memories for him. After all, it was there that he was first charmed by rhythm and blues music. These early records, played on jukeboxes up and down the boardwalk, caught not only his ear but his intrigue as well. He never heard this kind of music on the radio back home in Marion, and he wondered why.
The local record store in Marion became a favorite after-school activity for Billy. He saved and spent every dime he made from his paper route on records by R & B Doo-Wop groups such as the Cadillacs, Flamingos, and the Five Satins. Today, of course, this music is credited as the precluder to "beach music". Billy also started hanging out at the local radio station, WATP-AM. He was fascinated by Scott Simms, one of the broadcasters. The folks at the station recognized his interest was genuine and allowed him to have a Saturday morning slot. Calls poured in from listeners..."What IS this music he's playing? Why doesn't he play any music by white artists?" After all, they were used to Elvis, Pat Boone, and Perry Como. His controversial career in radio was off to a running start!
Billy's dad, a building contractor, built a miniature radio studio on top of The Dairyette, a local diner in Marion; and Billy began broadcasting his own show, "The Dairyette Show" on Sunday afternoons. Just like a scene from "Happy Days", teens would ride by in their Chevys and hang out in the parking lot. His love for broadcasting was cemented!
In 1964, Billy left Marion for Wilmington, NC and accepted a position at WGNI. A year later he moved to Myrtle Beach and worked at WTGR (Tiger Radio), where he remained for the next six years. He was thrilled when he received an offer to move to Charleston to work at WTMA. It was the largest radio station in South Carolina, and Billy had listened to it for years. Ironically, one of his fellow broadcasters at WTMA would later reemerge as a coworker in another setting...Ted Bell!
Returning to the Grand Strand in 1973, Billy has remained at Myrtle Beach and North Myrtle Beach ever since. He went to work for Bill Norman at WNMB (yes, it's the same building 94.9 the Surf is in today!) where he remained for the next 15 years. He has worked at Power 98, which became Mix 97.7, where his longtime friend Terri Springs was his co-host.
After a 2-year stint at Cool 104.9, Billy joined 94.9 the Surf in 2002. Billy loves his morning slot on 94.9 almost as much as he loves all the lady listeners telling him that they enjoy "waking up" with him every morning! He perhaps laughs the loudest at his comedy bits. As with all the broadcasters at the Surf, he cherishes the phone calls and emails from our servicemen all over the world. He knows how blessed he is to love his work and play the music that captured his attention and heart half a century ago.
In addition to Scott Simms at WATP in Marion who gave him his first professional opportunity, Billy credits "Clarence the Whip" as his mentor. Clarence worked in the 50's at WYNN in Florence. An African-American broadcaster, Clarence used "hip talk" such as "hey baby" and other Ebonic expressions that Billy has incorporated into his own personal style of broadcasting.
Among his favorite interviews are conversations with Jackie Wilson, Marvin Gaye, Martha Reeves, and Billy Stewart. He's still waiting for the one he admires and loves most of all...Smokey Robinson.
The recipient of many accolades over the years, Billy received "Beach Music DJ of the Year" award in 1981, the first year of the Beach Music Awards Show, which set the stage for the Cammys (now CBMA). He was selected for this honor again as "FM DJ of the Year" in 2005 by the CBMA. He was inducted into the prestigious SC R&B/Beach Music Hall of Fame by Governor Jim Hodges in 2001. Seems he's not only a legend in his own mind after all.
In his spare time, Billy enjoys meeting his friends for their "Music Club" where they scour the satellite jukebox for old, obscure music. He also enjoys reading and going to movies. He considers life on the Intracoastal Waterway at North Myrtle Beach as "Paradise" and has little desire to travel elsewhere. He and Kay soak in the sunset with their new puppy, Bo Diddley, and watch the boats go by, cherishing each day. "Hello Stranger" by Barbara Lewis remains his all-time favorite beach music song.
Surviving are his daughter, Kimberly P. Longwell (Brian) of Summerville, SC; five brothers and sisters, Betty (Frankie) Johnson of Georgetown, SC, Richard (Jean) Smith of Murrells Inlet, SC, Donald (Cathy) Smith of Murrells Inlet, SC, Levoy Smith of Mullins, SC and Eugene (Lena) Smith of Mississippi; Kay V. Maddox, his girlfriend, with whom he made his home; Bo Diddley his beloved pet; and numerous other relatives. Billy was preceded in death by his parents, Rhedin and Maude Richardson Smith and a sister, Bobbie Smith Ricks.
The family will receive friends from 6:00 p.m. until 8:00 p.m. Thursday, September 10, 2009 at McMillan-Small Funeral Home. Private family services will be held at a later date. In lieu of flowers the family request memorials be made to the Humane Society North Myrtle Beach, PO Box 3369, North Myrtle Beach, SC 29582. Kay requests that if anyone has special memories of Billy, please mail them to 94.9 The Surf, PO Box 3689, North Myrtle Beach, SC 29582 so a Memory Book can be made for his daughter, Kimberly.
Jerry Smith - WTMA DJ and engineer in the 1970s. He's now doing engineering work in Jacksonville, Florida. More...
John Smith (Real Name: Dick Andert) - WTMA DJ 1966-1968. He started out as "John Smith" but later switched to using his own name on the air. He's now a sergeant for the Los Angeles Police Department. More...
Patrice Smith - Newsperson in the 1970s and early 1980s. Was an anchor/reporter for Charleston's WCIV-TV 1994-2009.
Gerry Spinn - WTMA jock in 1954, leaving the station late that year for WTBO in Cumberland, Maryland. Later went to WIXY, Cleveland. Died in 2003 in Summerville, SC.
Tim St. George (Real Name: Tim Trombitas) - WTMA night jock in the mid '70s, who did comedy and characters like "Weird Willie". When Tim left Charleston, he went to Wilmington, DE for a bit and then travelled to Rochester, NY where he developed a children's TV show called The Buckaroo Club where he played a character called Ranger Bob. Tim was in Rochester for many years. He then created a kids show (Gina D's Kids Club, seen on cable Christian TV channels) that he starred in as different costumed characters. Tim now lives in Orlando, where he works at Disney World, and has become an ordained priest with the Anglican Church of North America.
This appeared in the Charleston News & Courier in 1978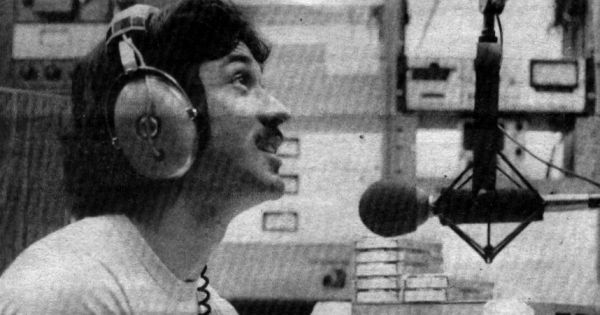 A Crazy Consistency – Tim St. George's Trademark
By Stephanie Harvin, Staff Reporter
Do you know what Weird Willie, Granny Grits, Chico, Inspector Crusoe (pronounced with a French accent) and Seymour Butts all have in common? Easy, they are all friends of Tim St. George, disc jockey at WTMA radio.
Those who are regular fans of the Tim St. George show, aired nightly from 7-12 p.m., have learned to love the crazy antics of Tim's zany friends who drop in and out of the studio at odd times.
It does not matter whether he is doing the weather, news, the latest Top 40 hit or just resting between songs, he seems to have no peace from the help that his crazy "friends" give him throughout the show. Tim, a warm, likeable person is extremely funny himself, so it is no wonder that he attracts a broad range of characters.
Tim feels that everyone should have a good time; he does, and he likes to do crazy comedy. He says that his air time is never planned. "It's spontaneous. I never know what's going to happen."
A regular visitor on the show is Weird Willie, Tim's example of the nice but very dumb neighborhood bore. He thinks everybody loves him and that he's famous already. When asked about an interview he replied, "I knew stardom was just around the corner."
Chico is the Goose Creek comedian with a Puerto Rican accent to whom no one in Goose Creek is sacred "but who is very cool, man." Granny Grits is the 60-year-old grand-mother that everybody would like to have. She has the mind of a 20-year old and likes to disco. There is also an occasional visitor named Cletus McCloud, a reporter who has crashed more helicopters than anyone living. And finally there is Seymour Butts, who knows all the news that no one else ever thought about repeating.
The result is a brand of comedy that Tim labels as "highly controversial, but never offensive." He dreams about doing late-night comedy, a la "Saturday Night Live," where people can see him and relate to the antics as well as the jokes.
Asked what songs he gets the most requests for he said that it varies according to the audience. Lately there are requests for music from the movies "Grease" and "Saturday Night Fever" as well as Andy Gibb songs. Mixed in are Led Zeppelin and Rick Derringer for the 18-34-year-old crowd. He says he tries to play what people want to hear but there is a system of rotation of music to prevent songs from being played too often.
On the serious side of radio, Tim says there a lot of lonely people who tune in. There are regulars who call every night and a vast number of people that listen and never say a word. His philosophy about radio is that "even if there's only one person listening, that person deserves to be entertained."
So entertain he does. He says that WTMA makes it easy to be crazy because the "jocks" have a lot of creative freedom. Although each is professional, each is zany in his own way, contributing to a kind of crazy consistency that is a trademark of the station. It must work because WTMA is one of the most popular AM stations in the Charleston area.
Fans of the Tim St. George show often wonder if Tim does all the voices. He isn't telling. When you hear Weird Willie and Granny Grits walk in and carry on a conversation, you begin to wonder – who are those people?
Dan Stevens (Real Name: Howard Daniel Folk, Jr.) - WTMA DJ in the late 70s through the early 80s. After a career selling exotic birds in Ravenel, he became a professional photographer specializing in traditional & same-sex portraits and weddings, and male imagery.
From FindAGrave.com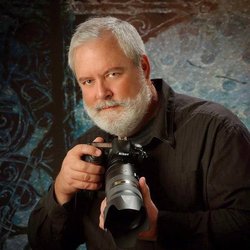 Ridgeville - Howard Daniel "Danny" Folk, Jr., 60, passed away September 28, 2017 in Hartwell, Georgia as a result of a vehicle accident.

Danny was born in Orangeburg County, a son of the late Howard D. Folk and Janie Kizer Folk. He graduated from Holly Hill Academy. He was the director of First National Bank of South Carolina, a photographer and a member of Holly Hill United Methodist Church.

He is survived by his partner, Texas Spicer, a stepmother, Elsie Folk of Holly Hill; an aunt, Emma Jean Reid of Summerville; and a number of cousins.

A memorial service will be held at 11 am Thursday, October 5, 2017 at Holly Hill United Methodist Church with the Rev. Cooper Stonestreet officiating. Interment will follow in the Holly Hill Cemetery. Family will receive friends following the interment at the cemetery.
Bill Taylor - Early 60s WTMA DJ and PD. Bill owns KQSS (a country-formatted FM) in Globe, Arizona.
Bill Thompson - Newsman in 1980. Do you know where he is today?
Bob Townsend - WTMA DJ in 1960 and 1961. He worked for other radio stations in South Carolina including WCSC, plus did TV work at Charleston's Channels 4 and 5. Retired from the Air Force Reserve in the '90s as a Lieutenant Colonel. Lives in Charleston, where he is the Wing Commander for the South Carolina Civil Air Patrol.
Bob writes on February 18, 2008: "I will always have a soft spot in my heart for WTMA because it was my first job in commercial radio after I was discharged from the Air Force in 1960. George Wilson hired me as a staff disc jockey. Bouncing Bob Townsend, I used to call myself.

"Ever since I was in high school and doing half time announcements at Charleston High School football games for the Charleston Rebel Band, I knew I wanted to be on the radio. I enlisted in the Air Force in 1957 and was assigned to Korea where I discovered the Armed Forces Korea Network (AFKN). I took an audition and was accepted as a staff announcer. I was stationed in Korea at AFKN for a year before going over to Japan for two years at the Far East Network (FEN). There our audience included privates, generals, and the foreign population, so the announcing style was pretty laid back and kind of monotone.
"I got out of the Air Force in 1960 and came back home to Charleston wanting to get a 'real' job in commercial broadcasting but having no idea of what to expect. At that time WTMA was a 'ROCK' station. George heard my audition tape and decided to hire me anyway. But the best advice he gave me was 'turn the mic level way down and yell.' That got rid of my monotone style of announcing. With modification, that advice served me well during my 20-year broadcast career. I will always remember and appreciate what George Wilson taught me.

"After leaving WTMA, I kicked around South Carolina for twenty years winding up at Channel 4 television WFBC in Greenville, SC as a combination on the air anchor and news reporter. I got out of the business in 1981 to go back on active duty with the Air Force and never looked back.

"I had a great time and a lot of fond memories of my time in the broadcast business but the pay wasn't that great back in the '60s.

"Congratulations on the site and thanks for taking the time and energy to put it together."
Rick Tracy (Real Name: Michael J. McKay) - WTMA PM Drive DJ 1978-1980. Also worked at Charleston's WKTM and was the voice of Derriere's commercials in the '80s. After leaving Charleston, Rick spent many years at Rock 105 in Jacksonville, Florida. John Thomas Anderson of Ponte Vedra Beach, Florida wrote in October of 2004: "Rick Tracy is no longer in the radio business. He underwent a liver transplant several years ago, was married for a time, and now lives in Orlando, Florida." In March of 2005 Rick contacted us to say he's "an independent salesman for a road show company and I travel a lot." Rick passed away at home in Jacksonville, Florida on October 18, 2008 after a battle with lung cancer.
From Obituary Notices: The Times-Union - Jacksonville, Florida - November 15, 2008
On October 18, 2008, the First Coast and the radio world lost an iconic classic. Rick Tracy was born on March 12, 1953 in Buffalo, NY, grew up in Rochester, NY and by 1976 had become a constant fixture on radio stations from coast to coast collecting awards and devoted listeners along the way.

In 1983, Rick came to Jacksonville, FL and for the next 18 years held number one ratings for 'afternoon drive' at the classic rock station WFYV (Rock 105). An avid golfer, motorcycle enthusiast, Rick was best known for his honesty, intellect and dry wit, traits that will endear him to the broadcasting community for years to come.

He is survived by his wife of 14 years, Elizabeth (Liz), his parents, David and Dorothy McKay, two sisters, Susan Stephens and Kathleen Brandt, along with a host of other family, friends and fans.

Memorial contributions can be made to Heartland Hospice, 8130 Baymeadows Way West, Suite 201, Jacksonville, Florida 32256 in honor of Rick.

Arrangements by GREENLAWN FUNERAL HOME, 4300 Beach Blvd.
John Trenton - Former WTMA DJ, PD and GM. Came to WTMA from Winston-Salem, North Carolina in 1967. Sometimes called himself "Honest John Trenton" when doing mornings at WTMA. Moved from Program Director to General Manager in the early 1970s, with John J. Scott taking over PD and AM drive duties. Continued as WTMA's GM until Sconnix Broadcasting bought the station from Chuck Smith in 1980 and replaced him with Claire Shaffner. John remained in Charleston except for a short time in the 1990s when he worked with former WTMA salesman Rudi Gresham at a radio station in Central Florida. John was in a serious automobile accident in 1995, which led to his retirement. He passed away in Charleston on November 15, 2011 after a long illness. He was 69. John Trenton Page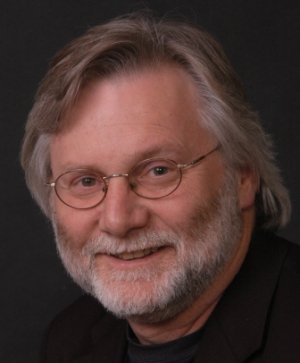 Dan Vallie in 2008
Dan Vallie (Real Name: Dan Hill) - WTMA night jock in the Spring of 1976. He's now a programming consultant. Dan writes: "I did work at WTMA as a hot rockin' flame throwin' night jock. It was 1976. I was there for just the spring book that year; the station went down...I went up at night -- exciting for me. I had moved from WSGA to WTMA...then to Columbia, Nashville, Pittsburgh and to DC." Audio Available!
Kirk Varner - WTMA part-time DJ in the early-to-mid 70s. He's now the News Director of TV station KSTP in Minneapolis, MN. More... Audio Available!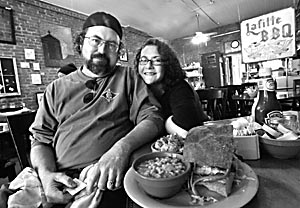 Craig and his wife Kim in 2008
Craig Walker (Real Name: Craig Giesecke) - News Director in 1978 and 1979. Replaced John Dozier. Craig writes on November 2, 2008: "I was WTMA's news director from spring of 1978 until October 1979. I did mornings with Booby Nash and also did the news for John Burwell, Rick Tracy, Jack Lundy and others. The other half of our news staff was Catherine Deans, whom I married in Charleston in June 1979. We were married for 25 years until we split in 2004. I was in the media until 2004, the last 14 years as Florida Broadcast Editor for the AP in Tallahassee. Along the way, Catherine and I owned a radio station in West Texas, I did news at a radio station in Beaumont TX and I also worked a few years at the South Carolina Radio Network in Columbia. I joined UPI in Columbia in 1986, transferred to Miami and then to Tallahassee, where I jumped to the AP in 1990. I now own a restaurant in New Orleans."
Bill Walton - WTMA jock 1954-57. He worked in Columbia in the late 70s/early 80s doing nights at WSCQ-FM. Deceased.
Bill Walton, WSCQ-FM's "Big Band Man" who was celebrating his 50th year in broadcasting, died early Tuesday. He was 67. Walton was admitted to Providence Hospital late last week after doctors told his family that complications from lung problems had worsened. He also had been hospitalized in January. Walton's wife, Elaine, and his son, Bill Jr., were at his bedside when doctors pronounced him dead around 12:20 a.m. Tuesday. He is also survived by another son, Steve. Source: YON LAMBERT, Staff Writer. Published on February 26, 1997, Page B1, State, The (Columbia, SC)
Mike West (Real Name: Franklin G. West) - Part-time DJ in the early 60s. Now lives in Cainhoy, SC and works for Titan National Security Solutions in North Charleston.
George Wilson (Real Name: George Wilson Crowell) - The PD that switched WTMA to Top 40 in the early 60s. He later served as an executive for Bartell Broadcasting and Starr Broadcasting. George also programmed WOKY in Milwaukee, managed WDRQ in Detroit, and eventually became the GM at KIQQ in Los Angeles. George passed away April 10, 2013. Audio Available!
Jack Wilson - Newsman/News Director 1973-1975. Later worked in the insurance business in Charleston, leaving town in the mid 2000s. Do you know where he is today? Audio Available!
Bob Witkin - WTMA News Director in 1973. Originally from Boston. Left WTMA for WKDA AM/FM in Nashville. Also anchored in Miami and Hartford, Connecticut. Became a CNNRadio Network anchor and editor in 1987, based in CNN's Atlanta headquarters. Now retired.
Dick Wood - Late '60s Newsman. Do you know where he is today?
Bernadette Woodberry - Newsperson in the 1970s. According to Al Kamhi, Bernadette was going to MUSC to become a doctor. Do you know where she is today?
Scott Young (Real Name: Francis S. Washburn, Jr. but goes by "Doc" Washburn) - Night-time DJ in 1985 and 1986. Doc writes from Little Rock, AR in February 2021: "I did morning talk radio in Panama City, Florida from 2001 to 2004 (Talk Radio 101) and 2009-2011 (94.5 WFLA). I did late nights at the legendary WBT/Charlotte in 2013. I have been doing PM Drive at KARN-FM/ Little Rock since 2014, a market where they like a good Bill Clinton impersonation! Somehow by the grace of God, I have also become a frequent guest host for the nationally syndicated Mark Levin show!"