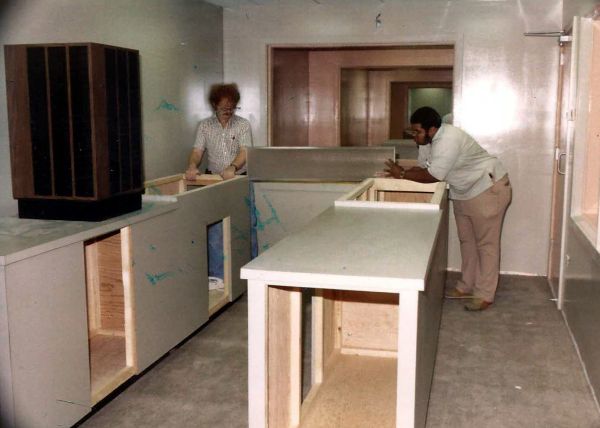 Bruce Roberts and Griffin Dameron working on the
WCSC Radio control room at 475 East Bay Street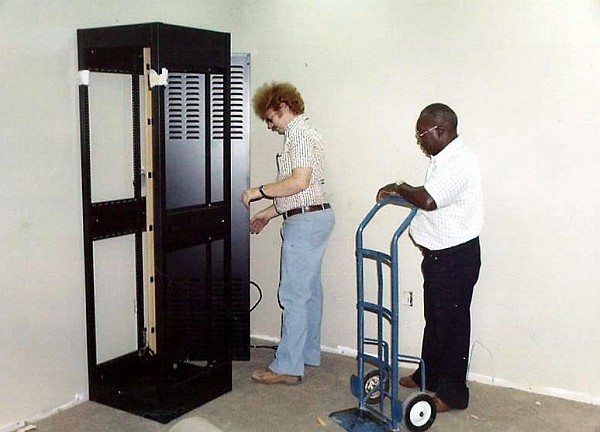 Engineer Bruce Roberts and Bobby. Bruce says, "It was the first rack of what would be the FM automation when radio moved to the old Radio Labs building next door to TV on East Bay St. I think this was a test fit to make sure we would have enough room behind the racks. There would follow a long row of identical racks all bolted together."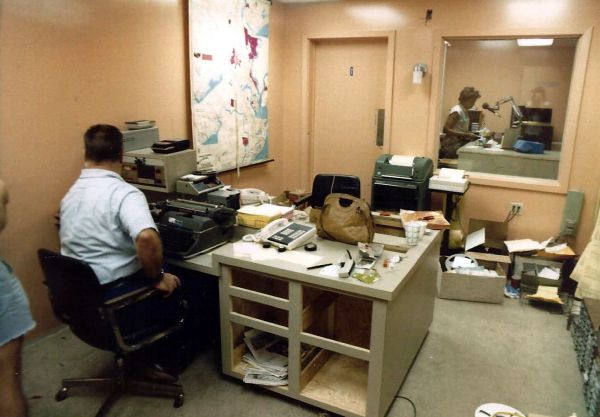 The WCSC newsroom, early in the move-in stage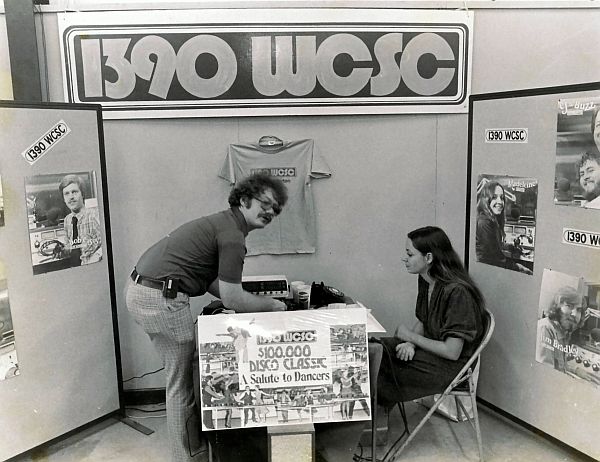 Bruce Roberts and Madeleine on remote at the 1979 Coastal Carolina Fair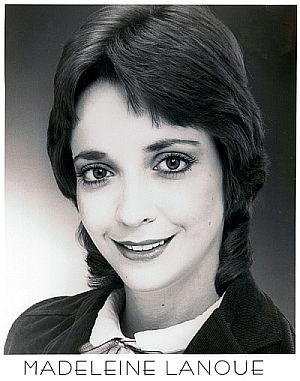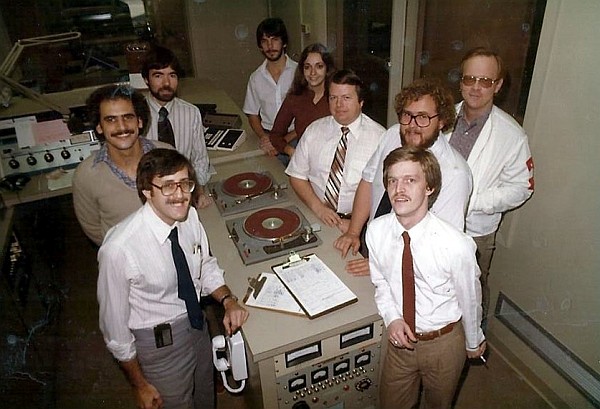 Group shot of several WCSC folks circa 1980 including Terry Allen, Chris Bailey, Ron O'Brien, Madeleine, CJ & Buzz, Dave Turner and Bob Casey.
Newsman Don Morgan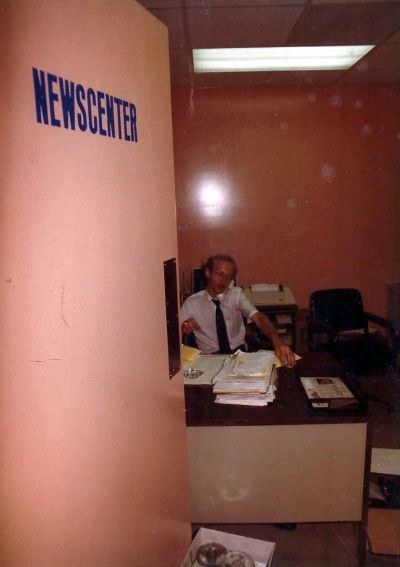 Don Morgan in the WCSC Newscenter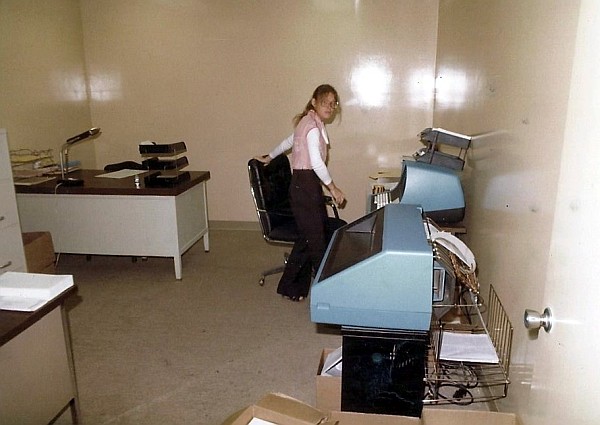 Traffic Director Patty Meeks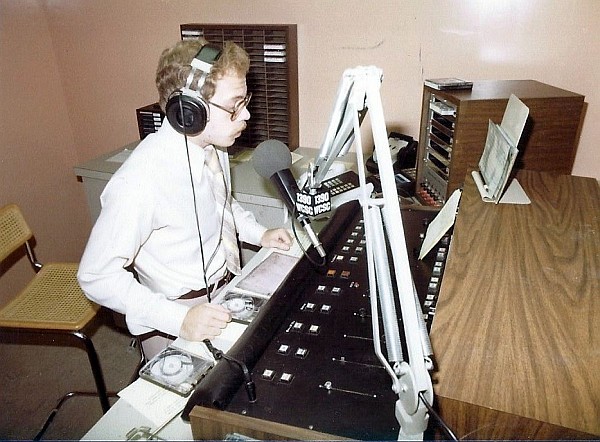 Newsman Harve Jacobs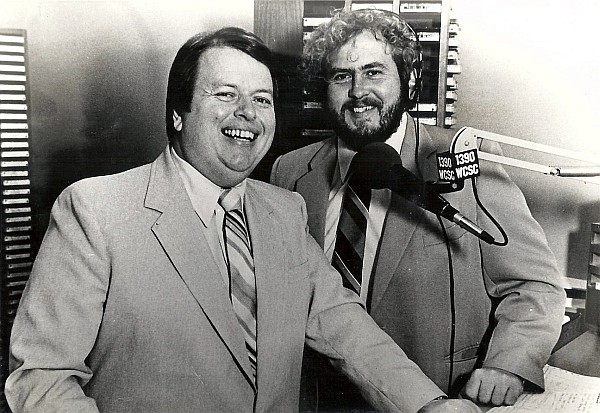 C.J. Jones and Buzz Bowman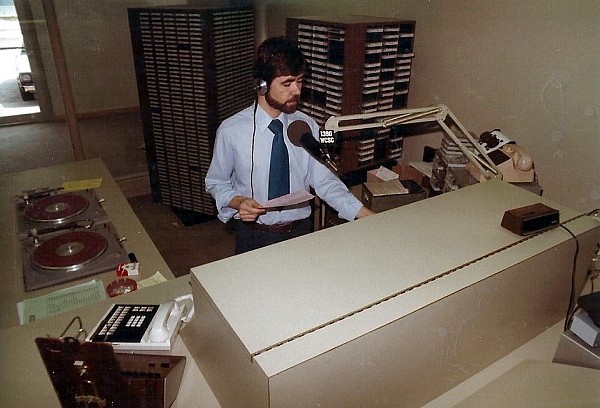 A WCSC radio personality
Secretary Yvonne Nielubowicz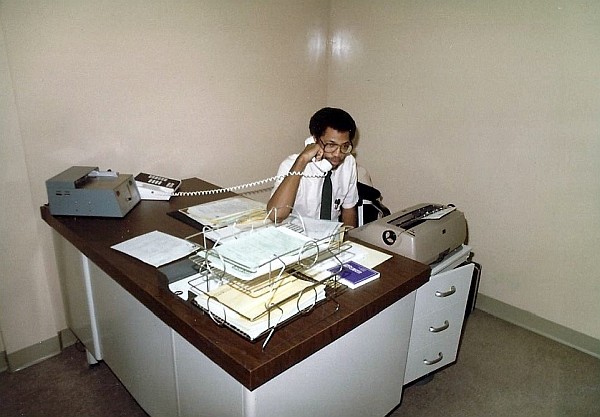 Copywriter Oscar Bennett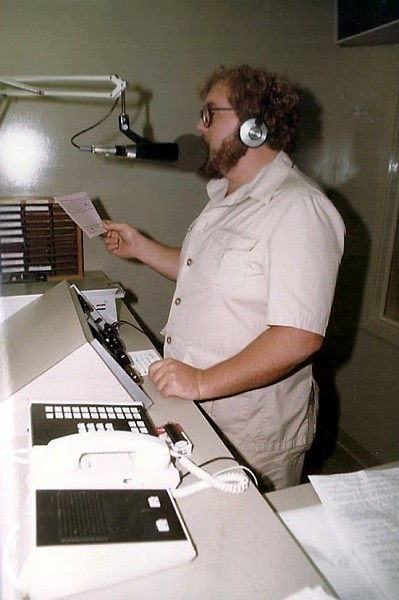 Buzz Bowman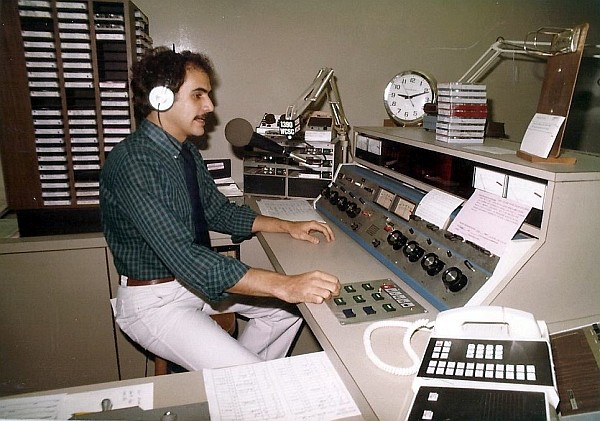 Chris Bailey
Bill Breland and the WXTC automation system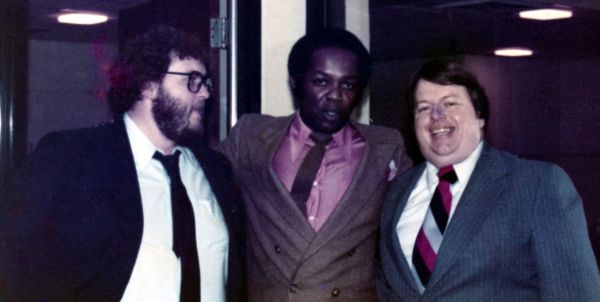 L-R: Buzz Bowman, Lou Rawls, C.J. Jones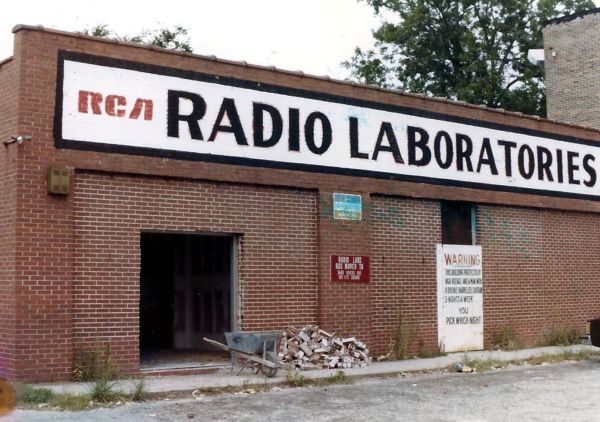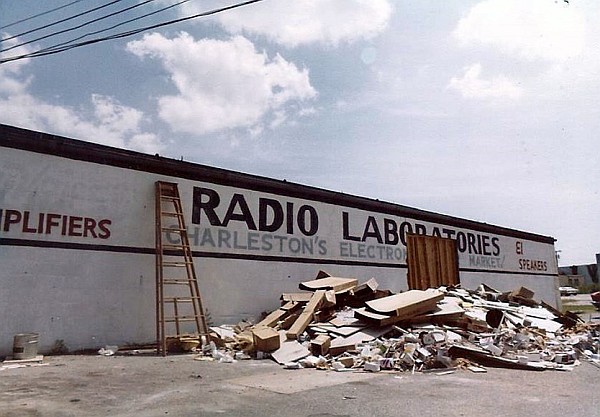 Before 475 East Bay became the home of WCSC and WXTC, it was occupied by Radio Labs.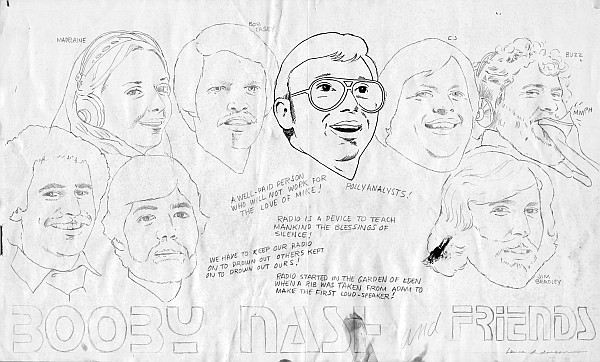 This "Booby Nash and Friends" cartoon was created by a WCSC listener.

WCSC bumper sticker