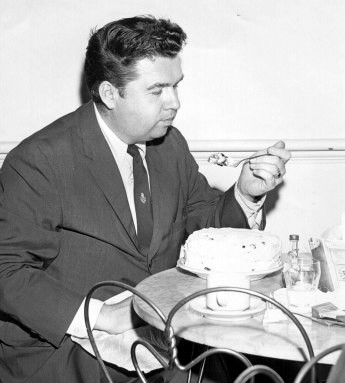 WOKE announcer Jeff Warner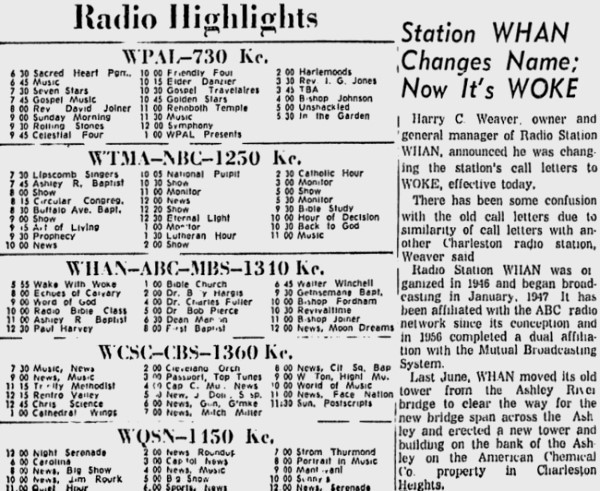 Article about the WHAN to WOKE call letter change in 1959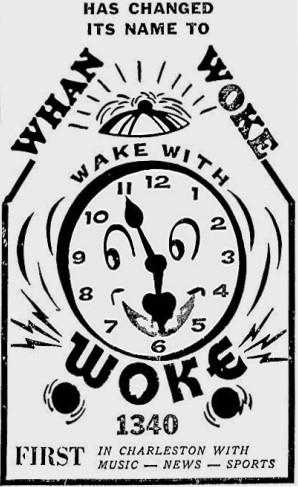 1959 print ad announcing the WHAN to WOKE call letter change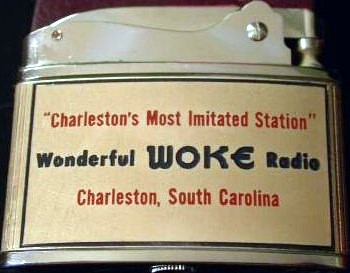 Promotional WOKE lighter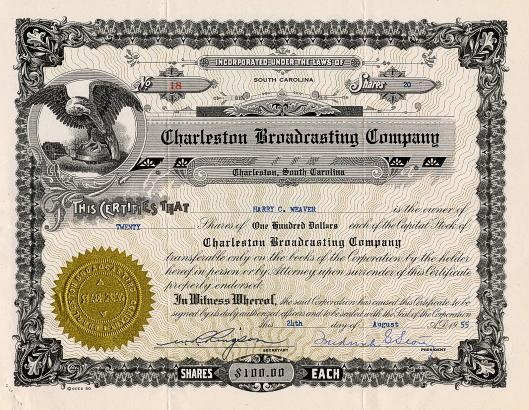 Certificate from Charleston Broadcasting Company issued in 1955. It has the signatures of the company's president, Frederick G. Storey and was issued to Harry Weaver and endorsed by him on the verso.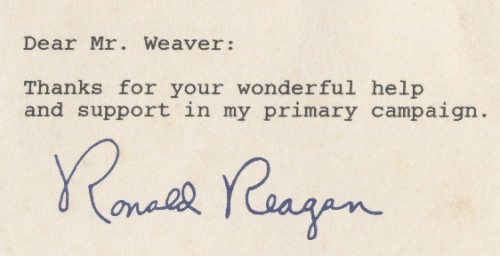 This note and Ronald Reagan's signature was on the back of the photo below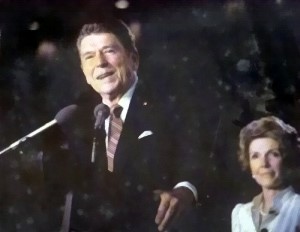 Ronald and Nancy Reagan


WOKE Letterhead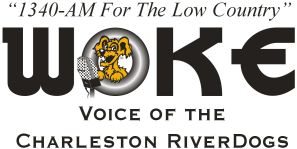 WOKE promotes their coverage of Charleston's Minor League baseball team.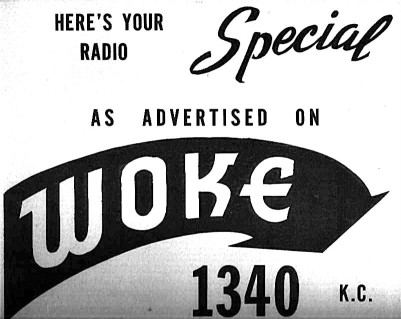 This was placed in a client's store to let the purchaser know he might
save a few cents on the item advertised on Wonderful WOKE Radio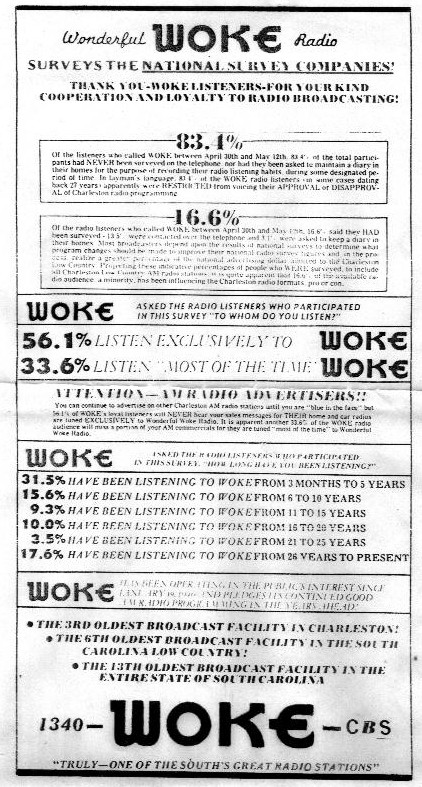 WOKE survey statement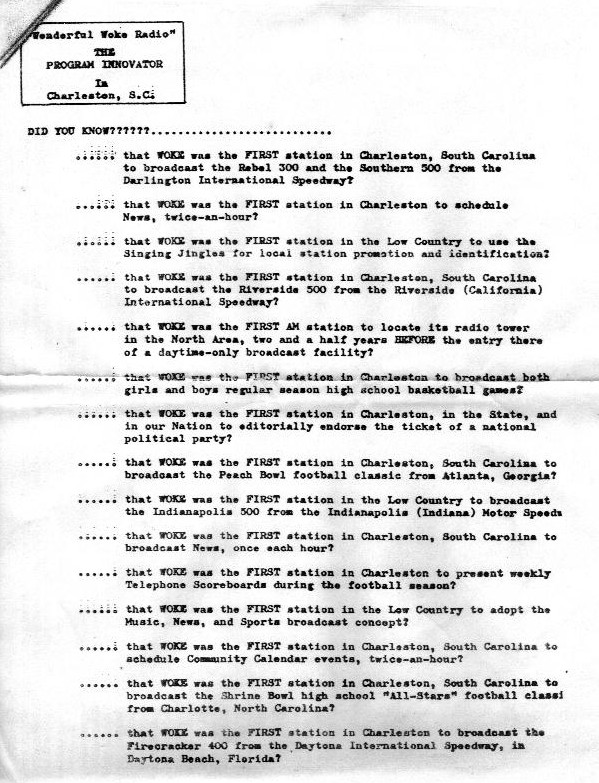 WOKE: The Program Innovator (Page 1)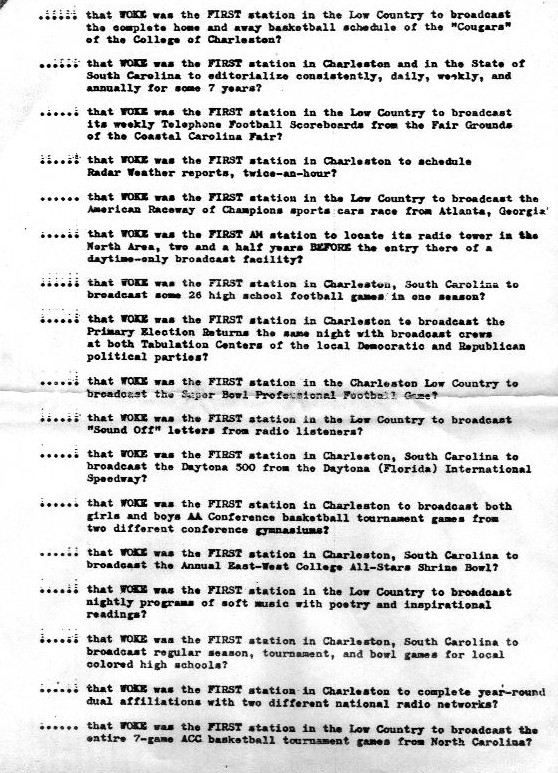 WOKE: The Program Innovator (Page 2)
WOKE: The Program Innovator (Page 3)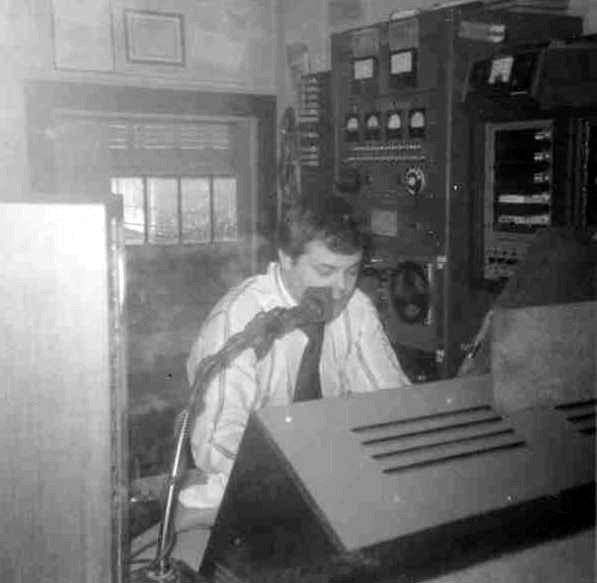 The above photo came from longtime WOKE announcer Wally Momeier who says, "This has to be one of the last photos of WOKE's control room on Market Street in downtown Charleston. This is approximately what was behind the glass as seen in the WHAN photos. By now, Walt Mouring's Gates Board had been replaced by an RCA model installed by Gordon Knight.
"I do not remember when WOKE moved from Market Street. I may have been with Harry for 5 years or so before he decided to build [West Ashley]. I do remember the move. I generally cut loose, even while on the air. Bruce Roberts transported and installed I think, Gordon Knight installed as well. I did not even see the new joint until it was on the air the next day.

"Gordon's last job of the move: To find out why we kept getting VSWR bumps when 're-signing on.' Seems he found several splices in the main audio line to the new Harris [transmitter] and therefore broken shields. RF from the new 'super high quality' 15khz Bell Loop was the cause. For years WOKE had been on a 5khz feed line from the downtown studios. I still use 15khz lines. Today we call 'em full T-1's and the encoder/decoder pair runs around $13,000."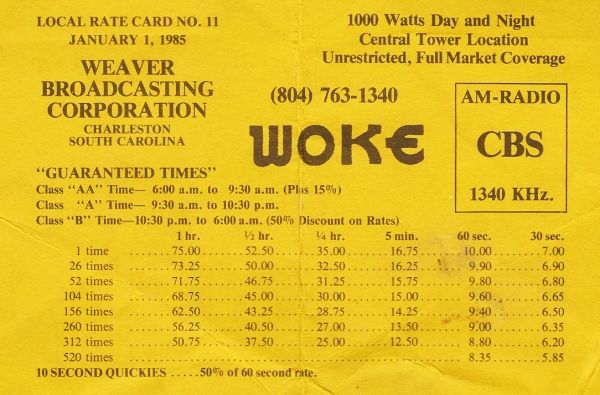 WOKE 1985 Rate Card (front)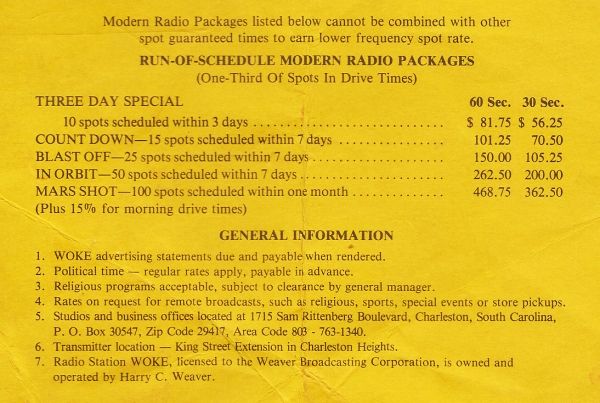 WOKE 1985 Rate Card (back)