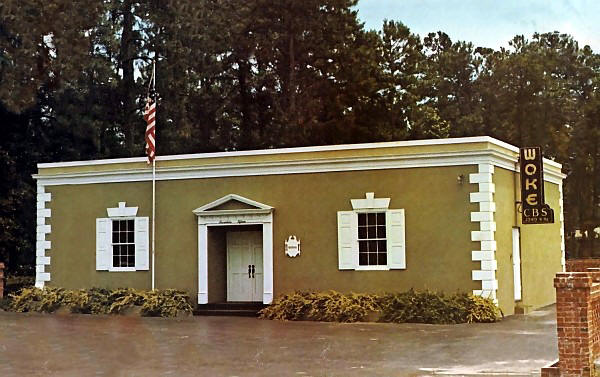 WOKE's Sam Rittenburg Boulevard Studios, complete with the sign from their original downtown location. (Note: The windows are fake! Due to security concerns, there were no real outside windows in the WOKE building.) This photo is from a postcard sent out to publicize their physical move.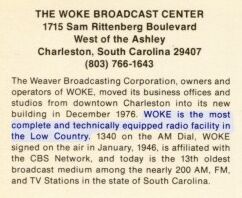 Text from the above postcard
WOKE 1976 newspaper ad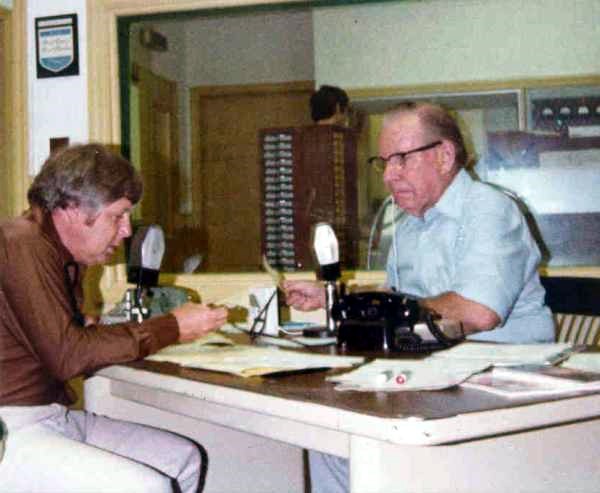 Everett Jones (left), and Harry Weaver on the Saturday Afternoon WOKE College Football Scoreboard. It was promoted as the "XX Annual Telephone Football Scoreboard." Each phone caller was on the air along with the hosts. Those who participated in a number of seasons included Jeff Warner, Everett Jones and Bub Soble. The person in the background was looking through the glassed-in enclosure at the teletype machines. It was the only quick way to get the scores. One machine continuously printed the latest news and sports while the other dealt exclusively with the weather.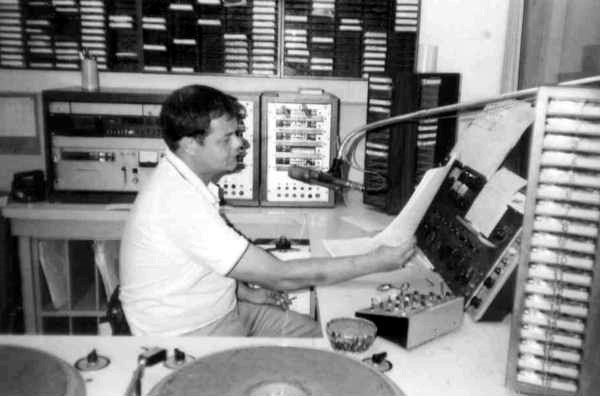 Wally Momeier reads a WOKE newscast.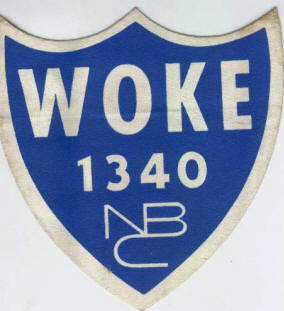 WOKE decal (1979)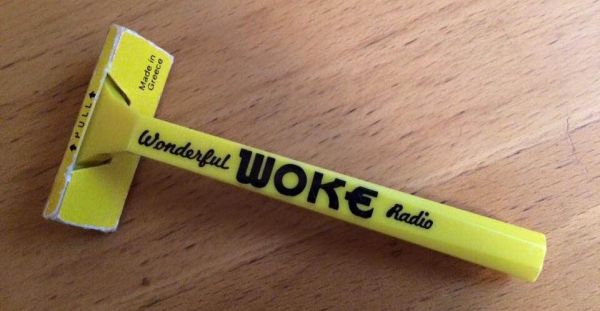 Promotional WOKE razor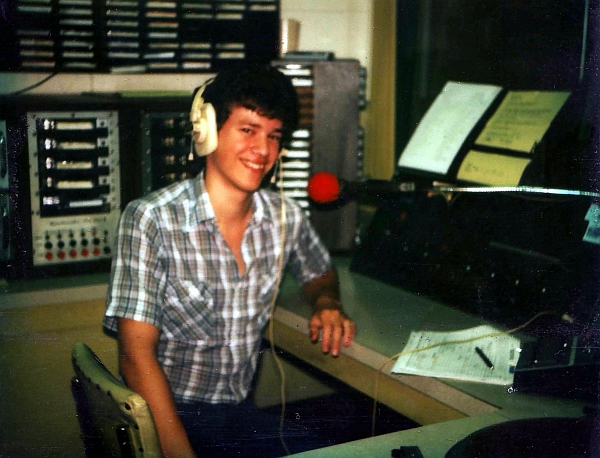 Teenage DJ John Busbee on the air (1980)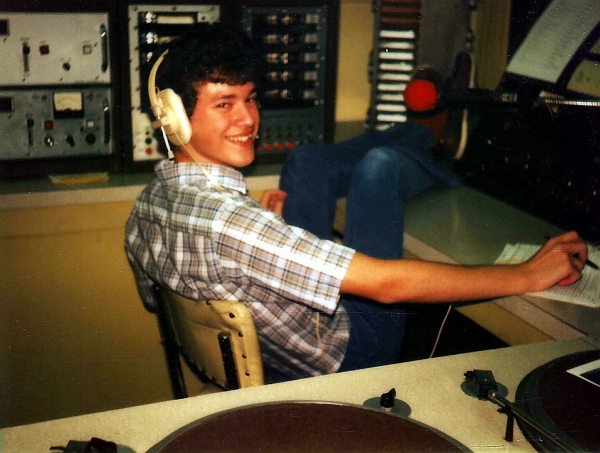 John Busbee at the WOKE controls (1980)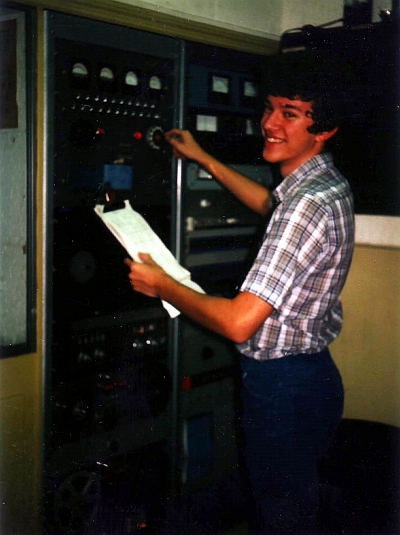 John Busbee takes remote transmitter readings at the back of the WOKE control room (1980)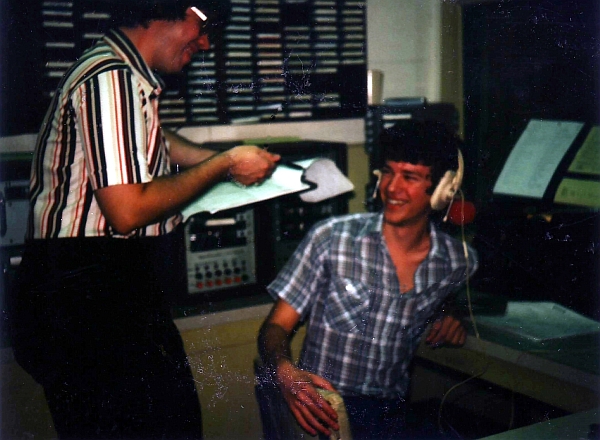 Frank Shoemaker with John Busbee in the WOKE control room (1980)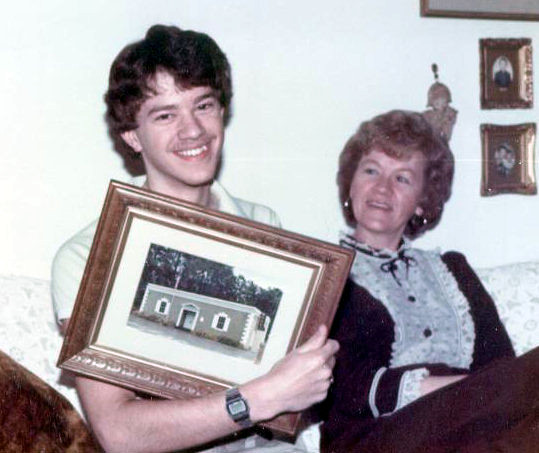 Look what John Busbee got for Christmas in 1982!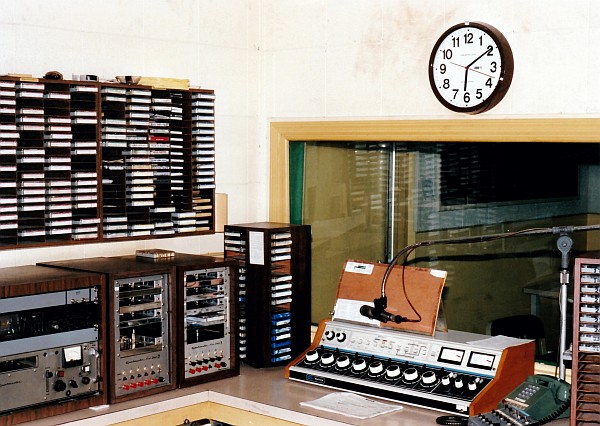 WOKE's Control Room - Harry Weaver loved Spotmaster and BE equipment!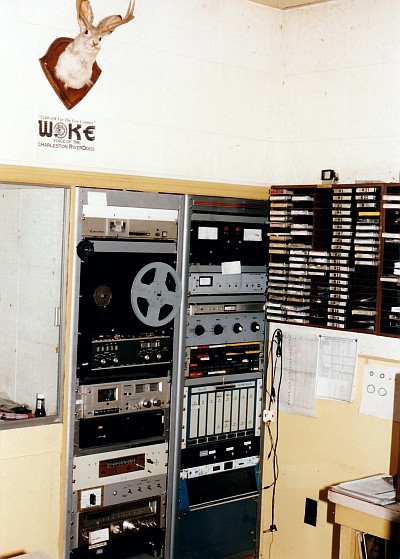 Another view of the WOKE Control Room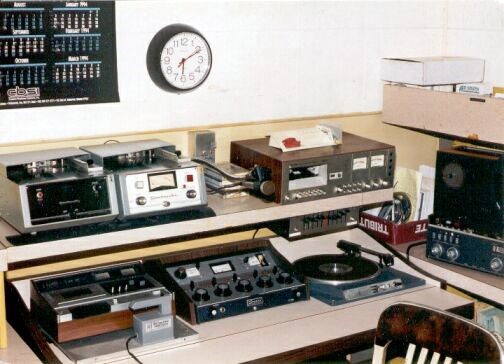 WOKE's Production Studio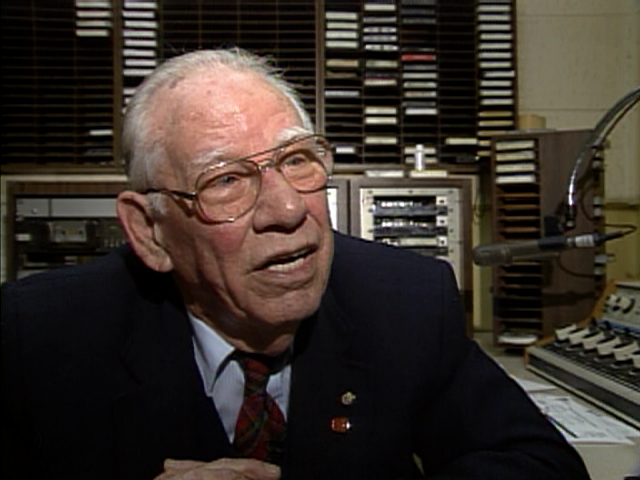 Harry Weaver (November 7, 1994)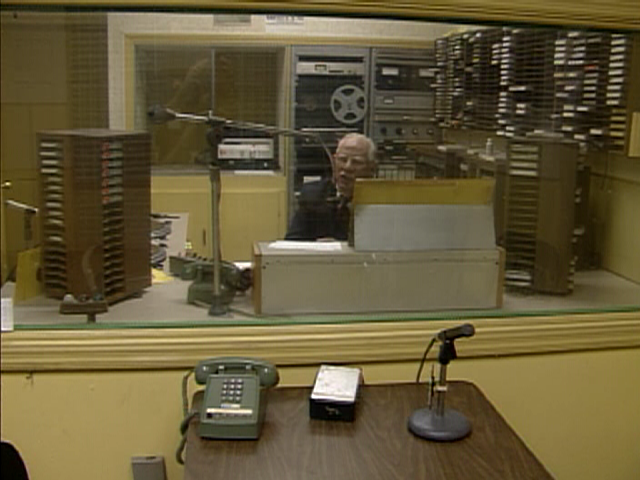 Harry Weaver (November 7, 1994)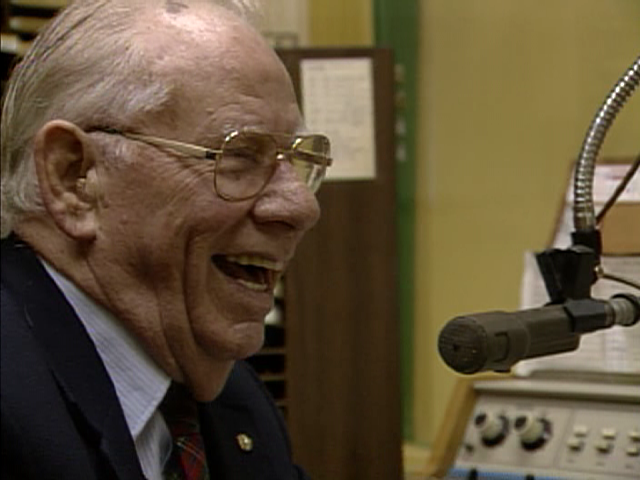 Harry Weaver (November 7, 1994)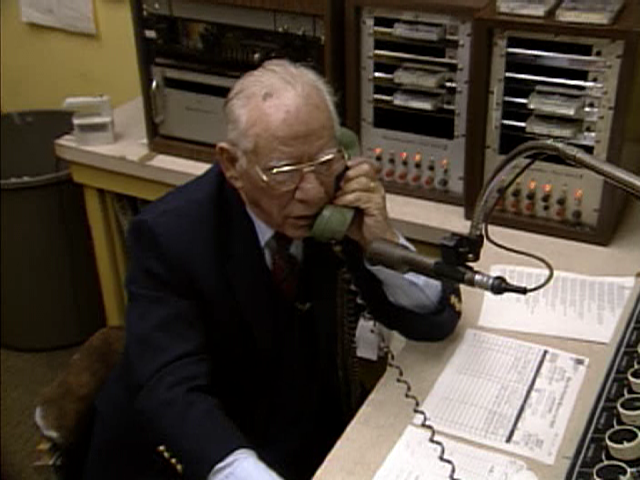 Harry Weaver (November 7, 1994)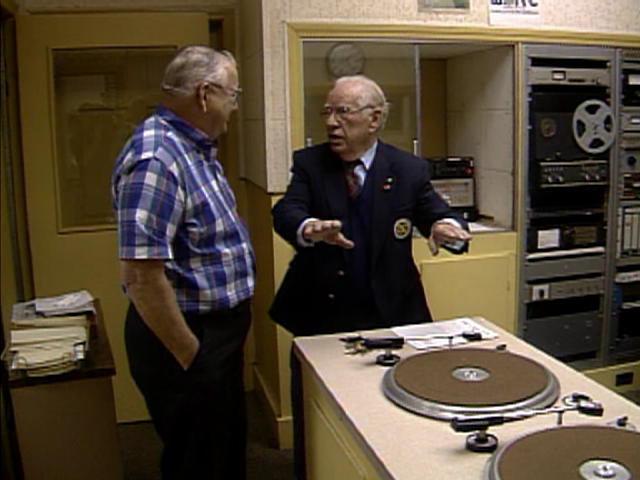 Unidentified visitor with Harry Weaver (November 7, 1994)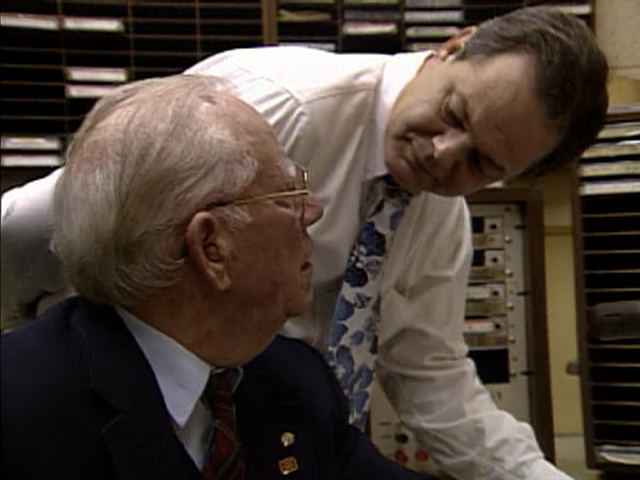 Harry Weaver and Wally Momeier (November 7, 1994)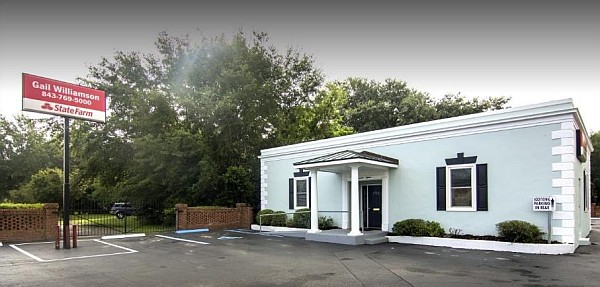 The WOKE building today is home to a State Farm Insurance agency.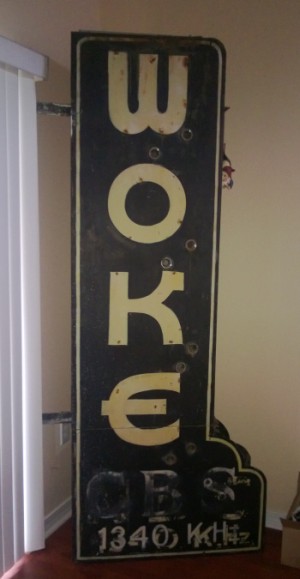 For many years, the WOKE sign was a part of Charleston radio history; first at WOKE's downtown studios and later on WOKE's Sam Rittenburg Blvd. building. WOKE has been gone since 1994. Its last studio location is occupied by a State Farm Insurance agent. However, the sign lives on! Sandy Garcia owns it and has it on display in his home. Sandy writes: "There was a man that lived across the street from us that did construction work in South Carolina and said he found it in a dumpster. Before he moved he had a sale so this is one of the items we purchased from him. It has been a great conversation piece when having company over."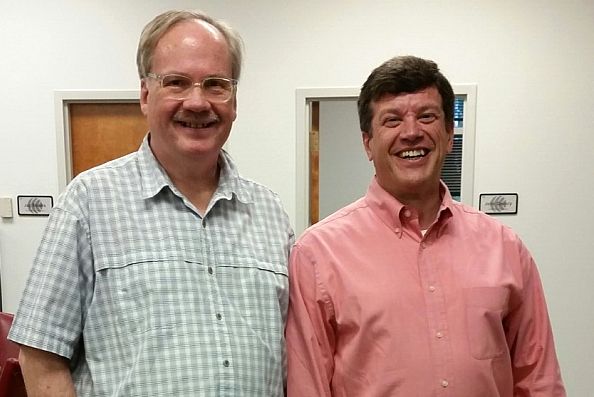 John Quincy and John Busbee (2015)