I'm glad I wasn't the only one who thought Sconnix was the devil in disguise. I remember Jerry so well, and I remember the battles he had with Sconnix that resulted in them bringing in the jerk-face that he mentioned. Back in the days when he was helping out Charlie McHan and after Charlie, Jerry would tune the station's sound to the car speakers in his early-70's Pontiac Grand Prix. I'm not kidding - he would tweak a bit, then go out to his car in the parking lot, and listen, come back and tweak a little more, and so on.

I really developed a great friendship with Jerry. After I heard my call to ordained ministry, Jerry was one of the few people I could have deep conversations with. He and I spent many hours down the street at what was then called the Pizza Inn, drinking coke and eating pizza and commiserating about radio. I believe he forgot that after Charlie left, we had another engineer for two-and-a-half years; his name was Joe Lane.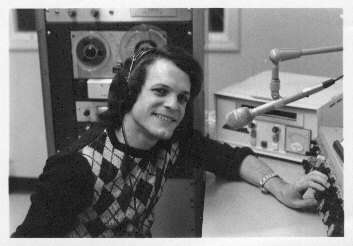 John Burwell in the WTMA Production Room in 1974
When Sconnix slithered onto the scene they really did kill the sound. They pulled the plug on the reverb, and installed that AWFUL Harris Optimod which became the darling of all AM's of the 80's. Jerry is 100% right about this. We were completely distorted (clipped) and had the EQ of a telephone when Sconnix got through splattering our sound. I hate to say it but it's not any better even today.

Jerry ran WAPE during Hugo, and he kept it on 50 kilowatts at night so we could have a radio signal up here in Charleston. He is one of the true heroes of radio. Besides, anybody who can figure out a water-cooled transmitter is a genius in my book! :)

But he's wrong about my dates! I stand by every single one of them! I'm not off on any date!

And I did not forget about the people who made TMA what it was when I got there. I hold in awe and respect those who came before. I believe my words were that we owned the market from the early 60s' to the late 70's. TMA was big in the 50's, but I believe - and Jerry might want to check this - WCSC was #1 in the 50's. The teens began listening to TMA, but TMA didn't gain dominance until the teens grew up.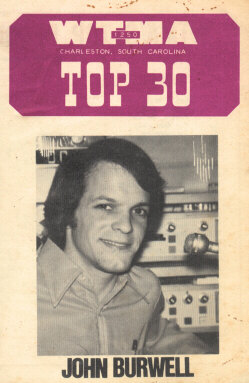 I was merely trying to reflect my days at the greatest show on earth - TMA was a powerhouse when I got there. Those who came before are the reason why I gave up morning drive in Columbia to do the overnight show. I give them all the credit, and I tried to keep what they had created going. I did pretty well until Sconnix.

In my opinion, Jerry's best thoughts were this:

WTMA was a radio station for the whole family. Bob Nash was the controversial guy with his little cuts and comments. The rest of the station was good voices and guys who were just glad to be sitting on the marsh playing the hits. It was a time where the era of the 30s and the 40s were giving way to American and British Rock and the merger was never better than the 60s and 70s where people would listen the the light rock and the punching rock on the same spot on the dial. It was "1900 Yesterday" with Liz Damon's Orient Express and Perry Como's "It's Impossible" as much as it was the Rolling Stones on a Golden Weekend doing "Honky Tonk Women". It was a time when people waved and smiled and tried new things like pot and free love and living at home with mom and dad who were still together while they went to Baptist College or Trident Tech or "El Cid". It was Charleston-post "Gone With The Wind" and WTMA was the centerfold of Radio's Music Magazine.

I was one of those good voices who was just glad to be sitting on the marsh playing the hits.

John Burwell
June, 2004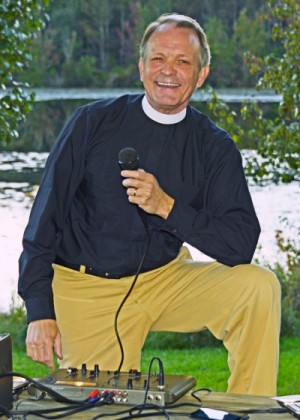 John Burwell Today
John's Current Gig
______________________
Are you a former WTMA employee or listener with a story to share?
We'd love to hear from you! E-mail John Quincy.