WTMA 65th Anniversary Remote Broadcasts
This page was last updated Monday, February 15, 2021

Home | DJs | Pictures | Audio | Features | Messages | WCSC | WKTM | WOKE | Contact
Tuesday, June 15, 2004
WTMA celebrated its 65th birthday by broadcasting its local morning and afternoon programming from the Citadel Mall. Former WTMA DJ Charlie "Byrd" Lindsey and former WTMA News Director Frank O. Hunt joined Richard Todd for part of the morning show, while Rocky D had former WTMA-ers Keith Nichols, Dan Moon, Jack Gale, Buddie Charles and Bill Evenson as guests on his program.
The photos below were taken during the Radio Free Rocky D afternoon show.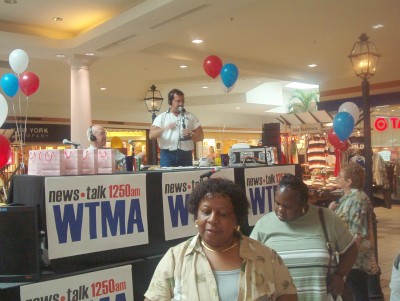 Rocky D (standing) with J. Douglas Donehue
Doug Donehue and Rocky D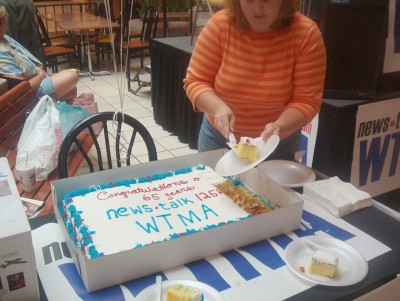 Let them eat cake!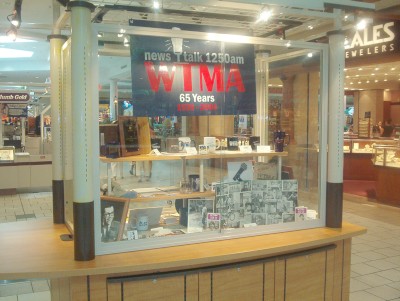 A kiosk in Citadel Mall with WTMA memorabilia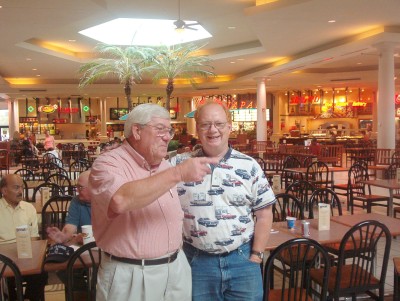 Former WTMA morning man Dan Moon along with former WTMA chief engineer Bruce Roberts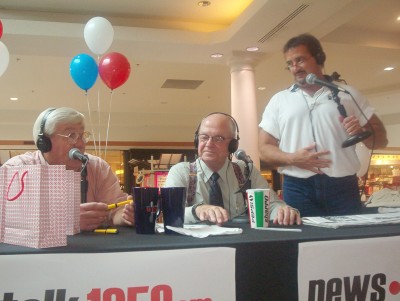 Dan Moon, Doug Donehue and Rocky D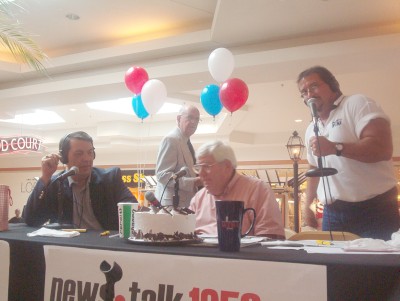 Former WTMA 1970s-era DJ Keith Nichols with Doug Donehue, Dan Moon and Rocky D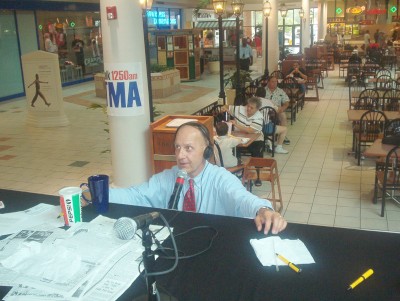 Charleston Sheriff Al Cannon shares his WTMA memories


Home | DJs | Pictures | Audio | Features | Messages | WCSC | WKTM | WOKE | Contact