WTMA's 65th Anniversary DJ Tribute Shows
This page was last updated Monday, February 15, 2021

Home | DJs | Pictures | Audio | Features | Messages | WCSC | WKTM | WOKE | Contact
Thursday, June 24, 2004 - Friday, June 25, 2004
In honor of WTMA's 65th Anniversary, former WTMA program director John Quincy hosted two special WTMA morning shows that reunited some of the WTMA DJs of the 1960s, 70s and 80s. The 1960s show was Thursday, June 24 from 8:00-10:00 a.m. and the 1970s/80s show was Friday, June 25 from 8:00-10:00 a.m. (The regular morning host, Richard Todd, was on vacation.)
Along with the former DJs you see here, telephone guests included Mike West, Dick Andert (a.k.a. John Smith), Bill Edwards, Kirk Varner, CJ Jones (a.k.a. Johnny Prince), and Steve King. In addition, a recorded interview with Booby Nash was played.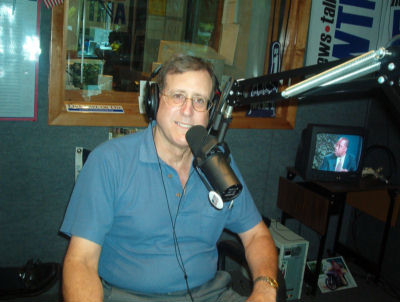 1960s DJ Terry Allen
1960s DJs Jim Diamond and Charlie "Byrd" Lindsey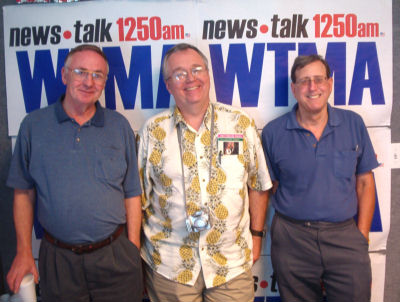 Charlie "Byrd" Lindsey, Jim Diamond and Terry Allen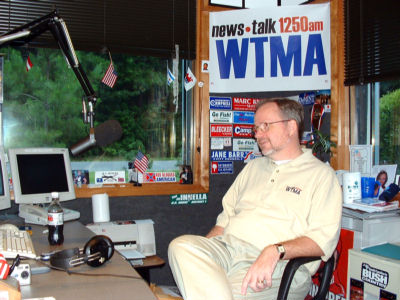 John Quincy wishing he were a former WTMA "Good Guy"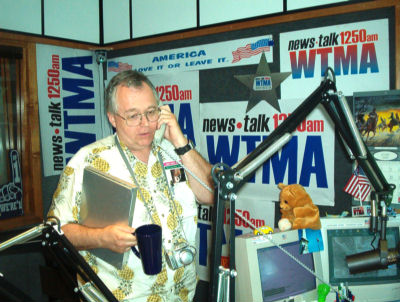 Jim Diamond chats with 1960s WTMA DJ John Smith (Dick Andert)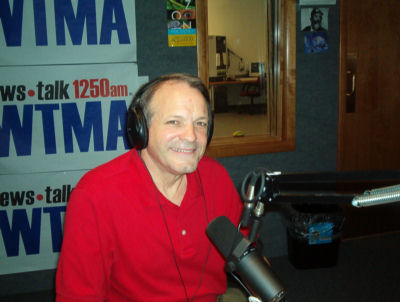 1970s DJ John Burwell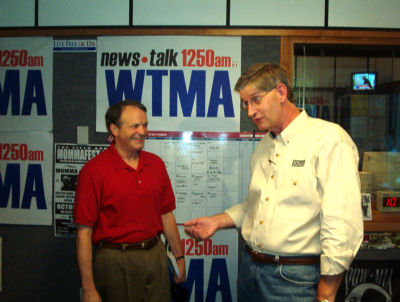 It's back to the 70s with John Burwell and Gery London!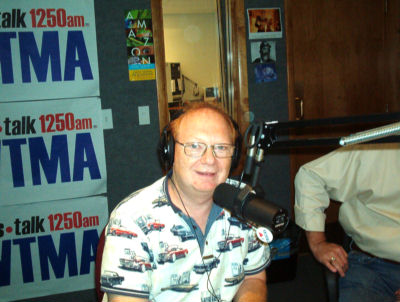 Former WTMA Chief Engineer Bruce Roberts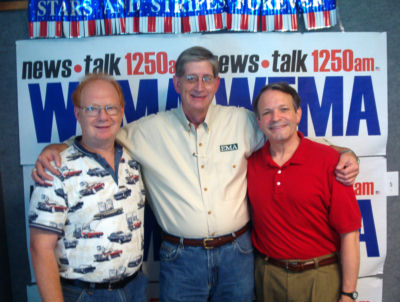 Bruce Roberts, Gery London and John Burwell
John Burwell and Gery London
John Quincy, Gery London and John Burwell


Home | DJs | Pictures | Audio | Features | Messages | WCSC | WKTM | WOKE | Contact