WKTM North Charleston Photo Page 1
This page was last updated Tuesday, November 16, 2021

Home | DJs | Pictures| Audio | Features | Messages | WCSC | WKTM | WOKE | Contact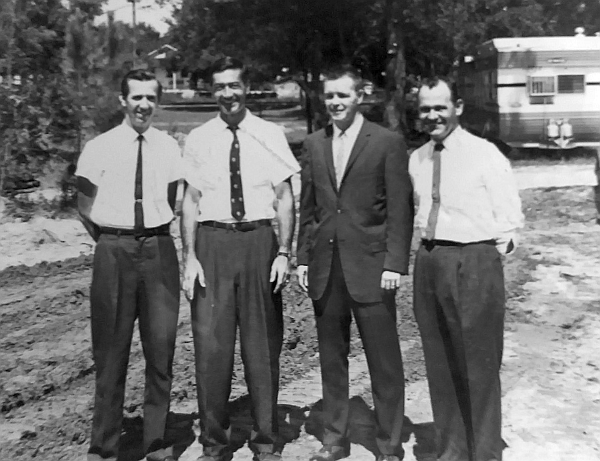 WKTM was granted its first license on October 21, 1962. This photo was taken at the station's groundbreaking. L-R: Jack McGinnis, Richard Karmaradt, Al Stone and Bob Tamblyn. According to Jack's daughter, Melissa (who sent the photo) "KTM" in the call letters stood for Karmaradt, Tamblyn and McGinnis.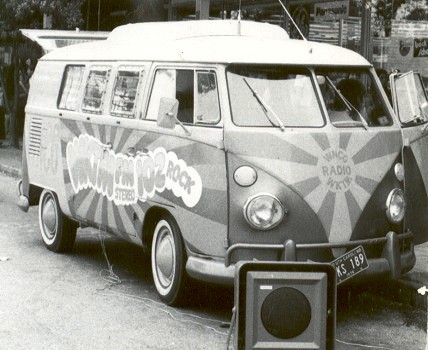 Early WKTM van -- a 1967 VW bus (shared with 910 WNCG)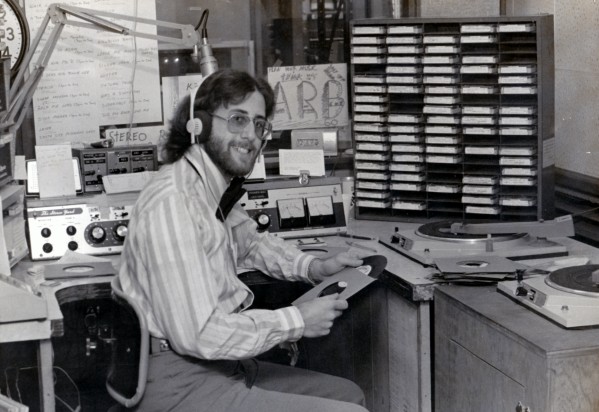 Terry Allen on the air at WKTM (1973)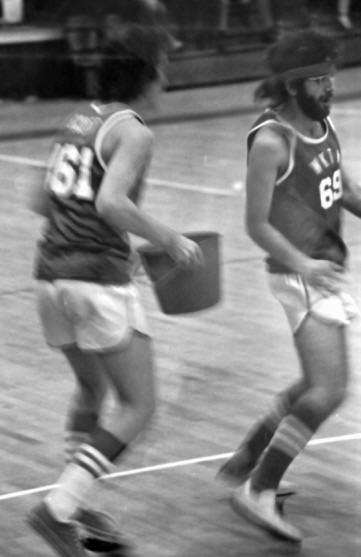 Randy Scott (L) and Terry Allen playing on the WKTM basketball team
facing the faculty of Garrett High School (November 17, 1973)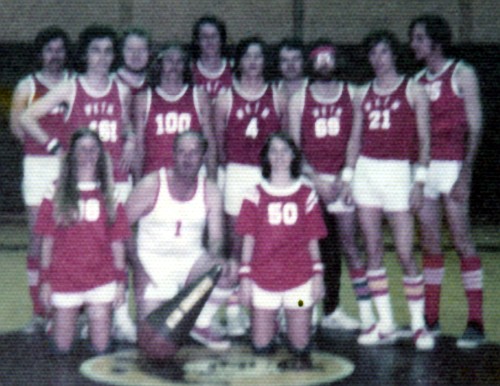 The WKTM Bouncers basketball team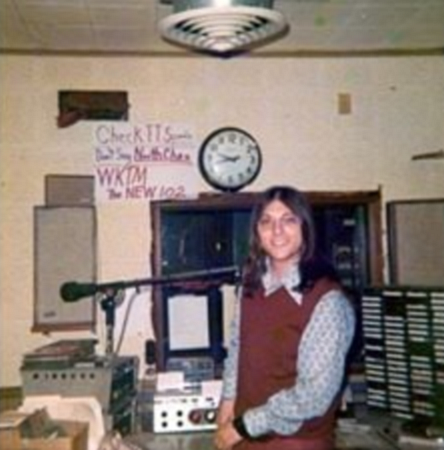 Mike Justin in the original WKTM control room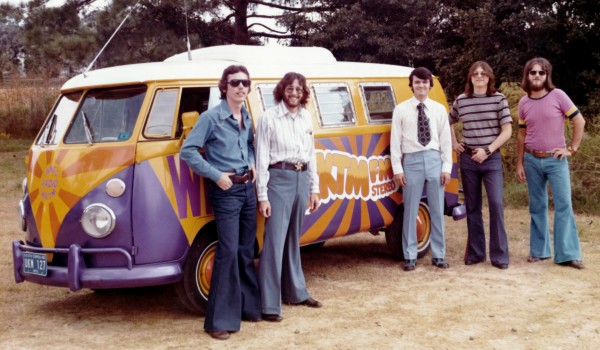 The WKTM jocks in front of the VW bus the Partridge Family wouldn't be caught dead in
L-R: Randy Scott, Terry Allen, Jerry Smith, Mike Justin, Jim Ray (1973)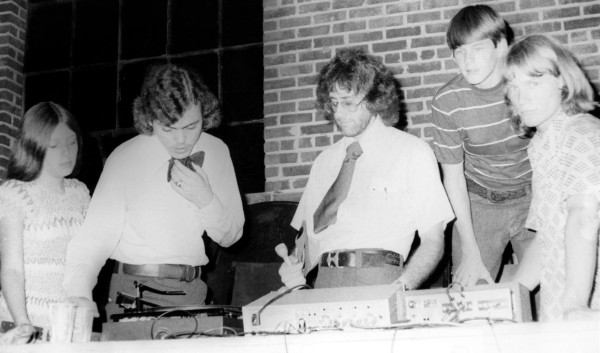 Randy Scott (bowtie) helps Terry Allen do a mobile DJ gig at Summerville High School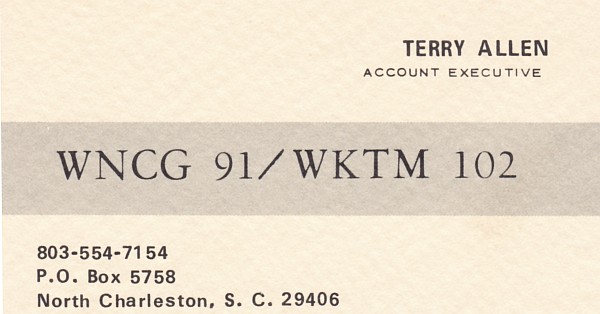 Terry Allen business card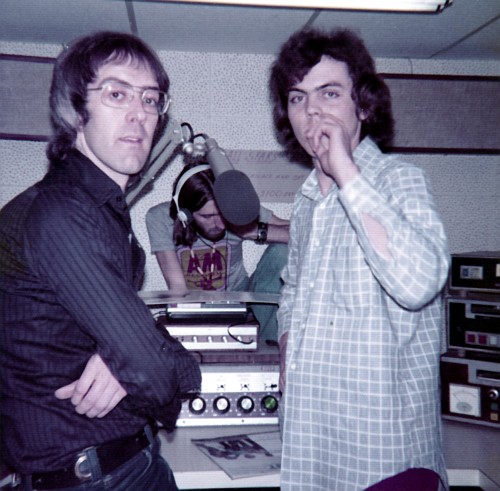 Right: Randy Scott in the WKTM production studio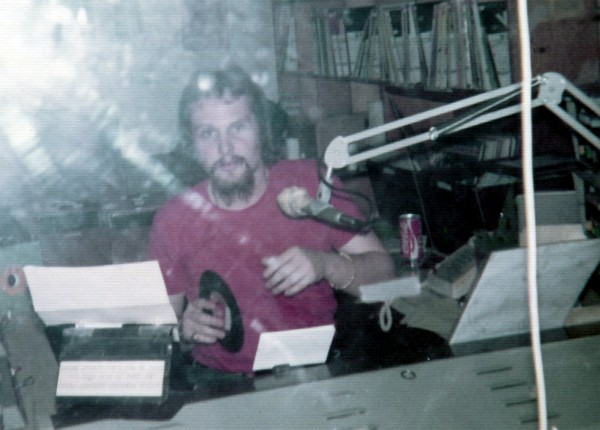 Bill Gray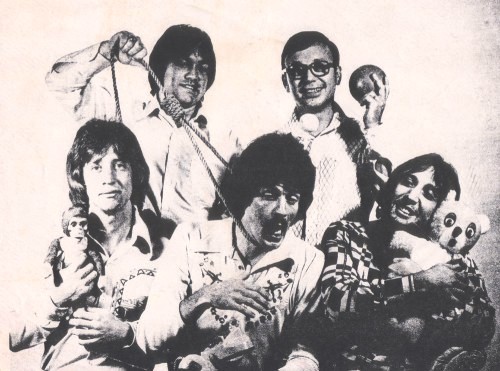 WKTM publicity shot. From left to right: Bob O'Brien, Steve Russell, JJ Scott, Booby Nash and Edd Salen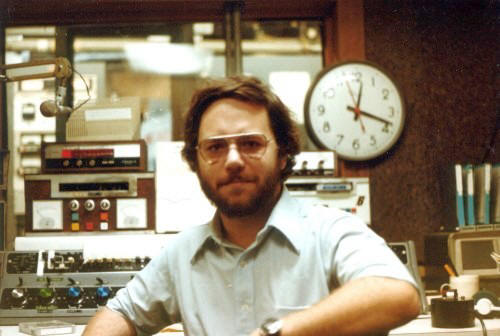 John Patterson in the WKTM Newsroom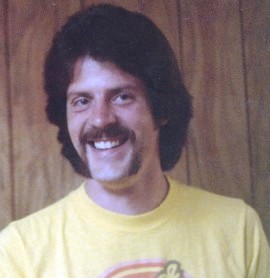 J.J. Scott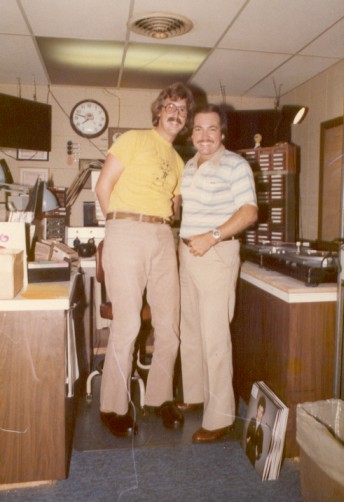 Chris Porter (7p-Mid) and Steve Russell (3p-7p) in the WKTM Control Room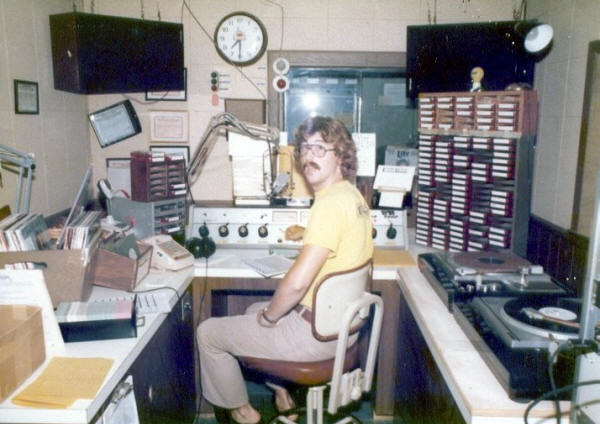 Chris Porter in the WKTM Control Room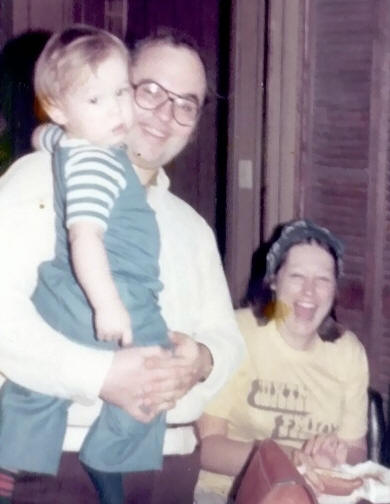 Dave Michaels with wife and son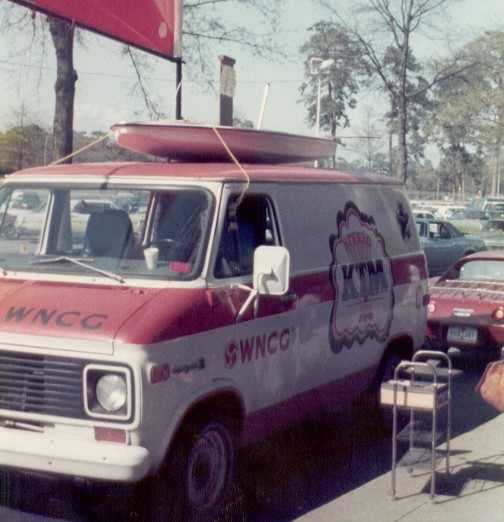 Mid 70's WKTM Chevy van, pictured at a remote at the Pinehaven Shopping Center on Rivers Avenue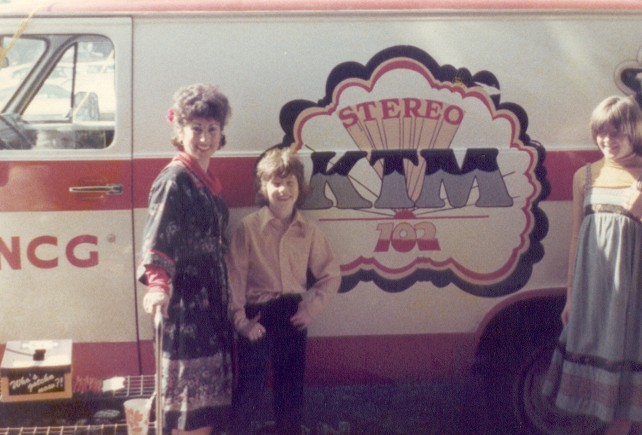 Side view of Chevy van (Note the "Who's Gotcha Now" KTM bumper sticker on box)
L-R: Anita Rosenberg with daughters Mindelle and Virginia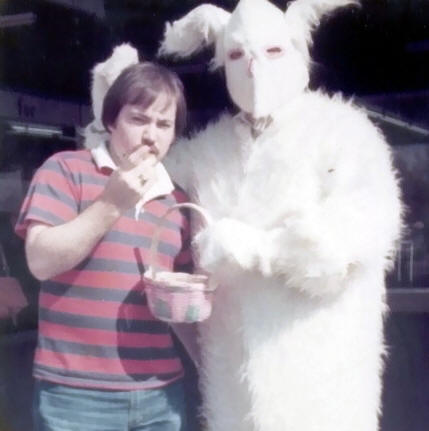 Steve Russell with the Easter Bunny (actually Ted Bell) on remote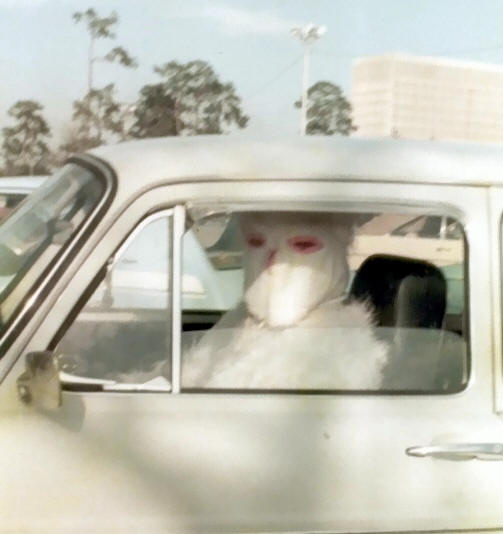 Ted "Easter Bunny" Bell behind the wheel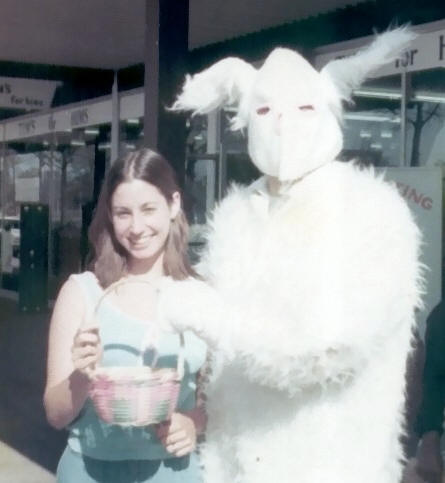 Ted "Easter Bunny" Bell hands his basket of goodies to a WKTM listener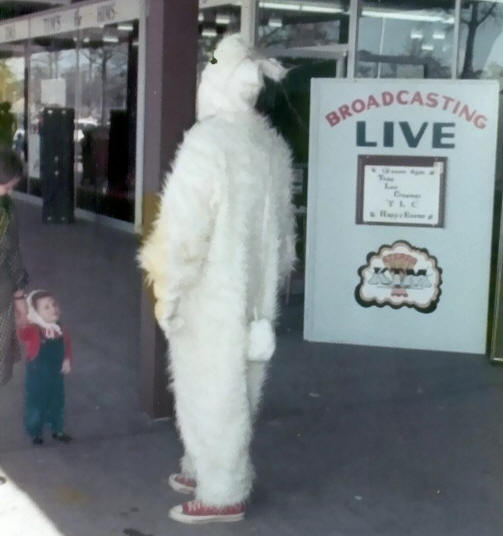 Ted "Easter Bunny" Bell faces one of his adoring fans.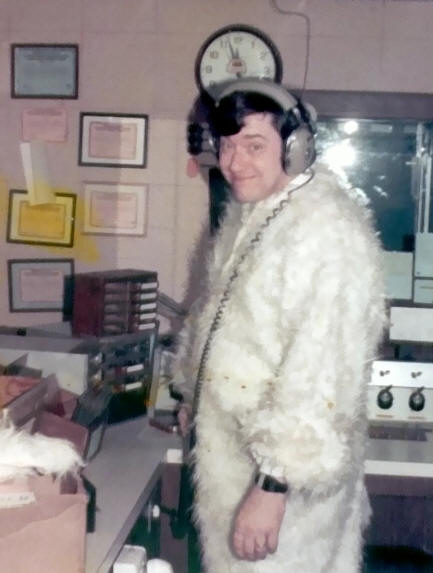 Here's the Easter Bunny unmasked in the WKTM control room.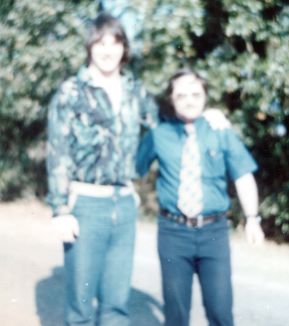 Ken Harlan and John Patterson on a WKTM remote in 1976.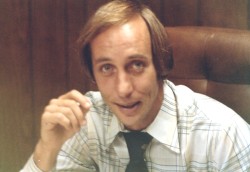 WKTM Owner and GM (and former WTMA Chief Engineer Bill Dudley) in his office (1976)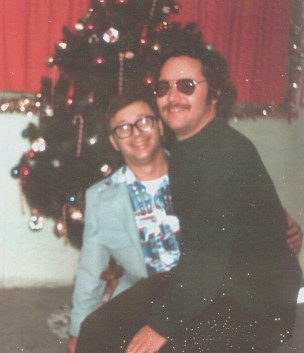 Booby Nash and John Patterson, Christmas 1976